SIGN UP FOR
OUR NEWS LETTER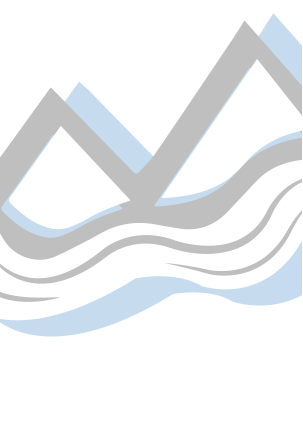 Hart Trophy Debate
By: Luke Finlay
Let me start by saying this, the Hart Trophy is awarded to the most valuable player in the league, not the player with the most points in the league. That's what the Art Ross trophy is for; the most points.
Earlier on Saturday morning, I ran a poll on Twitter titled, "Who is your Hart Trophy favorite? (Don't be biased)." Of course, I associate myself with the Lightning, so there are going to be Lightning fans that vote in the poll. That's why I stated, "(Don't be biased)". As you may know, Twitter has a maximum of 4 slots when you choose to enter options when you do a poll. So, I was limited with my options. Therefore, I put these 4 players names. Nikita Kucherov, Patrice Bergeron, Taylor Hall, and Nathan MacKinnon. As you can imagine, Nikita Kucherov got the majority of the votes. No surprise there, as a majority of my followers, are Lightning fans.
But we have to look at the big picture here. Nikita Kucherov has the most points in the league at 82. Now there is no doubt in anyone's minds that Nikita Kucherov is an amazing talent and player. However, he – in my eyes at least- is not the most valuable player in the league this season. For me, it boils down to Taylor Hall and Nathan MacKinnon as the favorite. Yes, they don't have as many points in the league but you have to look what they are doing for their teams. Taylor Hall has carried a New Jersey Devils team to a hopeful playoff appearance, and Nathan MacKinnon is doing the same. So, is Nikita Kucherov doing the same thing? In short answer, no.
The Tampa Bay Lightning are loaded with talent ranging from Steven Stamkos, Victor Hedman, Brayden Point, Andrei Vasilevskiy, Yanni Gourde, Tyler Johnson, and yes Nikita Kucherov. But what do New Jersey and Colorado have on their team? Yes, they have talent with Colorado having guys like Miko Rantanen, Gabriel Landeskog, Tyson Barrie, and Erik Johnson. Also, with New Jersey having first overall pick Nico Hischier, Cory Schneider, Damon Severson, and Sami Vatanen to name a few. But their teams aren't as talented and good as the Tampa Bay Lightning are. The New Jersey Devils haven't made the playoffs for the past five seasons, and Colorado finished dead last the previous season, while only making the playoffs once in the last seven season's.
Both are simply playing out of this world.
So, you might be asking or you may not (I don't blame you), who is your favorite for the Hart? For me, it's Nathan MacKinnon. Yes, Taylor Hall has played out of this world for New Jersey. But the impact is greater in Colorado with Nathan MacKinnon if you ask me. Like I previously stated, Colorado finished DEAD LAST the previous season. If you want to compare the impact, it's like the Toronto Maple Leafs making the playoffs last season after they picked first overall, just in that past offseason. It's simply outstanding. Earlier in the season, Colorado traded Matt Duchene. In fact, on paper, the roster looked or got worse, because Colorado got a ton of future assets in that three-team deal (they won in my opinion).
Nathan MacKinnon has 76 points. In 56 games played. Unreal. If he hadn't gotten injured, he would probably win the Art Ross, and the Hart Trophy. Also, Colorado has 77 points which is one point ahead of New Jersey, who has 76. I think if you asked who has a better team between the two of New Jersey and Colorado, the majority of the people would say New Jersey.
In short, Nathan MacKinnon is simply working magic in Colorado. He deserves the Hart. Honestly, I wouldn't be upset if Taylor Hall won it. They are both worthy candidates.
Honorable mentions:
Aleksander Barkov, Andrei Vasilevskiy, Blake Wheeler, Patrice Bergeron, Frederik Andersen, Pekka Rinne.
Want to start your sports media career? Then Join The Puck Network!
Denver Avs is part of The Puck Network, which covers the entire NHL. There are openings to cover your favorite team(s) and earn school credits! If you are interested, then apply by filling out the form here: Join Our Team. What are you waiting for? Start your sports media career TODAY!
March 8th, 2018
PICK A TEAM