SIGN UP FOR
OUR NEWS LETTER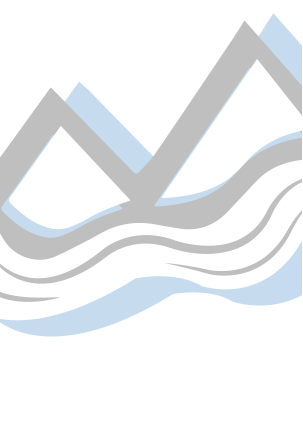 MacKinnon Named A Finalist For Hart and Ted Lindsay
By Richard Gonzalez
The league has announced its finalist for the Ted Lindsay award for the most outstanding player voted by fellow members of the NHLPA and the Hart Memorial Trophy, which is the league's MVP. Colorado Avalanche forward Nathan MacKinnon is one of three finalists in both categories. 
Along with MacKinnon, New Jersey Devils' forward Taylor Hall and Edmonton Oilers' forward Connor McDavid are the other Ted Lindsay finalist. MacKinnon, Hall and Los Angles Kings forward Anze Kopitar are the Hart finalist. Last year's Ted Lindsay and Hart winner went to McDavid. 
MacKinnon is a former first round overall draft pick in 2013 and Calder Trophy winner. He is also a two-time All-Star (2017 and 2018). MacKinnon signed a seven-year contract extension on July 8, 2016, which will pay him 6.3 million annually through the 2022-2023 season.
MacKinnon just completed his fifth NHL season and scored a career-high 97 points (39 goals and 58 assists) in 74 games. He also added six points (3 goals and 3 assists) in six playoffs games this year. 
MacKinnon has really stepped up into a leadership role with the Avalanche. He seems more of a quiet, lead by example, kind of leader. He was one of the biggest reasons why the Avalanche were in the position they were all season to be in the playoff race. MacKinnon really stepped up to fill the void from the Matt Duchene trade. 
His speed, timing, and patience created great scoring opportunities for himself and his teammates. He also was clutch in the last game of the regular season. He scored 2 points (1 goal and 1 assist) to include the game-winning goal to break a three-game losing streak and send the Avalanche to the playoffs.
He made everyone around him better and was always a threat when he was on the ice, which was often. At one point he was in the running for the Art Ross Trophy being second in the league in scoring until he got an upper-body injury and had to miss games. He still managed to finish in the top five (5th) in scoring and top ten (9th) in goals. 
MacKinnon's play elevated the Avalanche to a new level. His contributions and leadership were the main factors why the Avalanche had so much success this season and rebounded back from last season. 
Not to down talk the other finalists because their names are there for a reason too; however, I believe MacKinnon's name should be called when the winner is announced at the hockey awards in June.  I don't think anyone one deserves this more than MacKinnon this season for his contributions to make the Avalanche a better and competitive team.
Congratulations to Nathan MacKinnon on being one of the finalists for both the Hart Memorial and Ted Lindsay.
Want to start your sports media career? Then Join The Puck Network!
Denver Avs is part of The Puck Network, which covers the entire NHL. There are openings to cover your favorite team(s) and earn school credits! If you are interested, then apply by filling out the form here: Join Our Team. What are you waiting for? Start your sports media career TODAY!
April 28th, 2018
PICK A TEAM