SIGN UP FOR
OUR NEWS LETTER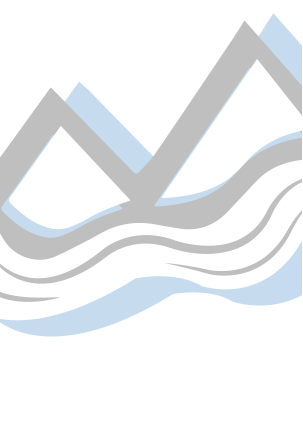 Avs Make Big Trade
By Richard Gonzalez
The Colorado Avalanche were gearing up to make a big splash during the first day of free agency. It took a different turn. Instead of going and signing a big name, the Avalanche decided to make a blockbuster trade to acquire that big name.
The Trade:
The Avalanche have traded defenseman Tyson Barrie, forward Alex Kerfoot, and a sixth-round pick (2020) to the Toronto Maple Leafs in exchange for forwards Nazem Kadri, Calle Rosen and a third-round pick (2020). The Avalanche will also retain 50% of Barrie's AAV.
Barrie was drafted in the third round (64th overall) by the Avalanche in the 2009 NHL entry draft. Barrie spent his entire career with the Avalanche playing in 484 games and scoring 307 points (75 goals and 232 assists). He also played in 21 playoff games scoring 14 points (one goal and 13 assists).
Kerfoot was drafted in the fifth round (150th overall) by the Maple Leafs in the 2012 NHL entry draft. Kerfoot played in 157 games with the Avalanche scoring 85 points (34 goals and 51 assists). He also played in 18 playoff games scoring 5 points (two goals and three assists).
Kadri was drafted in the first round (seventh overall) by the Maple Leafs in the 2009 NHL entry draft. He has spent his entire 10 seasons with the Leafs. He has played in 561 games and has scored 357 points (161 goals and 196 assists). He also added ten points (three goals and seven assists) in 19 playoff games. Last season, he scored 44 points (16 goals and 28 assists) in 73 games. He also included 85 hits and a 55.2 in the face-off circle.
Kadri is an offensive threat who has an infamous past with questionable hits. However, he acknowledges his past and wants to move forward and to be that better player for it. A learn from his mistakes mentality. He adds an offensive, two-way, threat to the middle and should thrive in Colorado.
Rosen was an undrafted defenseman who signed with the Leafs in 2012. He has only played in eights NHL games and scored a goal and an assist. Last season, he played in 52 games with the Toronto Marlies of the AHL and scored 44 points (seven goals and 37 assists). Rosen was one of the top scoring defensemen despite missing over a dozen games. He has proven to be a power player threat in the AHL. It seems like he is a defenseman that has the possibility to blossom into a top four in the NHL.
This trade was brewing. Especially with the Avalanche obtaining Bowen Byram. Barrie has been in speculation of trade rumors for a few seasons now and the trigger has finally been pulled. Barrie has done a lot for the Avalanche franchise and he will be missed. Same is said for Kerfoot. Barrie is a pending unrestricted free agent and it seems like the Avalanche will rely on their youth blue line to step up and be the next great thing.
Regardless, thank you to Barrie and Kerfoot for their time and hard work. We wish you nothing but the best.
Want to start your sports media career? Then Join The Puck Network!
Denver Avs is part of The Puck Network, which covers the entire NHL. There are openings to cover your favorite team(s) and earn school credits! If you are interested, then apply by filling out the form here: Join Our Team. What are you waiting for? Start your sports media career TODAY!
July 1st, 2019
PICK A TEAM