SIGN UP FOR
OUR NEWS LETTER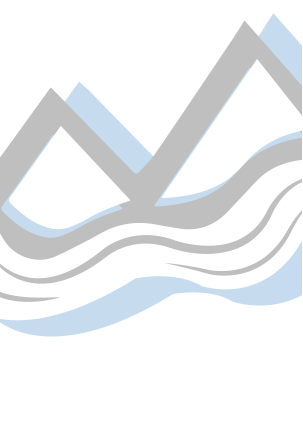 Colorado Trade Deadline Recap
By Richard Gonzalez
The trade deadline 2020 was in full effect today and the Colorado Avalanche made two transactions.
The Avalanche acquired forward Vladislav Namestnikov from the Ottawa Senators in exchange for a fourth-round pick in the 2021 NHL draft. Namestnikov was traded from the New York Rangers to the Senators for defensemen Nick Ebert and a fourth-round pick in 2021, on Oct., 7th, 2019.
Namestnikov has played in 416 career NHL games and has scored 183 points (79 goals and 104 assists) including 25 points (13 goals and 12 assists) in 56 games this 2019-2020 season. Namestnikov provides some depth with top-six line possibilities. He was brought into Ottawa to help with the team on and off the ice. He is tied for first in shorthanded goals with four. He also has six points on the penalty kill and two game-winning goals this season. Namestnikov is on the final year of a two-year, $8 million dollar contract and is set to become a restricted free agent on July first.
This was a pretty good trade for the Avalanche. The just give up a fourth-round pick, without any conditions, to provide some bottom-six scoring. This is not a long-term commitment so if he does not work out then he will not come back. If his acquisition pays dividends then maybe a possible extension in the future. Regardless, not a bad way to start the trade deadline for the Avalanche. Namestnikov said he was excited to come to a contending team via TSN.
On the possibility of playing with Nathan MacKinnon:
"It will be awesome. He's arguably the best player in the league right now, Namestnikov said via TSN. "
The Avalanche then traded defenseman Calle Rosen to the Toronto Maple Leafs for goaltender Michael Hutchinson. Rosen was part of the Nazem Kadri trade that happened on July 1st, 2019. He played in only eight games with the Avalanche earning two assists. He spent the majority of the time with the Avalanche's affiliate where he played in 35 games scoring 15 points (three goals and 12 assists).
Hutchinson has played in 15 games this season and posted four wins, nine losses, and one overtime loss. He was a GAA of 3.66 and a save percentage of 866. He also has played in four games with the Maple Leafs affiliate and posted a GAA of 1.98 and a save percentage of .943. He is only signed for this season and will become an unrestricted free agent on July first.
This was an okay trade. The Avs get some depth in net and get a decent price backup goalie while Philipp Grubauer recovers from injury. He would be a solid addition to the Eagles if the Avalanche chose to keep Hunter Miska up or take the pressure off Miska and not rush his development. Overall, it was a decent trade and the Avs cannot lose on this one.
This probably was not a flashy deadline for the Avalanche and I saw a lot of frustration from fans on social media but look at who we do not have and are getting back. As Kyle Keefe pointed out on Twitter, the Avalanche are getting back Kadri, Mikko Rantanen, Matt Calvert, and Grubauer. They added depth and did not overpay to break the bank. I feel this was a decent day for the Avalanche and once healthy, they will be even more dangerous.
Want to start your sports media career? Then Join The Puck Network!
Denver Avs is part of The Puck Network, which covers the entire NHL. There are openings to cover your favorite team(s) and earn school credits! If you are interested, then apply by filling out the form here: Join Our Team. What are you waiting for? Start your sports media career TODAY!
February 24th, 2020
PICK A TEAM