SIGN UP FOR
OUR NEWS LETTER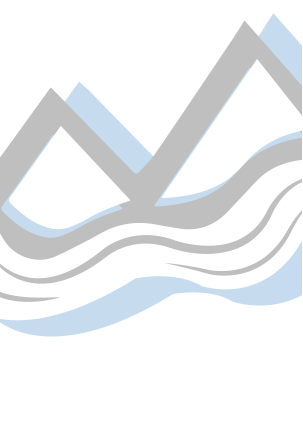 August News & Grades
By Richard Gonzalez 
August has to be one of the worst months for hockey fans. In July we have the NHL free agency and in September we have the pre-season. August is just a dead zone. Let us take a look at the little that has been going on in August so far. 
Former defenseman and defensive coach Adam Foote has left the Colorado Avalanche organization to spend more time with his family. Some have speculated that it was due to the poor performance of the team and other reported it was just to spend time with his family.
That makes sense him wanting to spend more time with his family. His son, Cal Foote, was drafted 14th overall by the Tampa Bay Lightning in the 2017 NHL entry draft.  Cal told The Denver Post that he was very fortunate to have his dad (Adam) by his side. Cal's younger brother, Nolan Foote (16), is making a name for himself playing for the Kelowna Rockets of the WHL. 
Nolan (16), the 6'3", the 187-pound left winger scored 35 points (19 goals 35 assists) in 52 games and is already being said to be taken in the first round of the 2019 NHL entry draft.
This makes sense that Foote would want to spend that time watching and helping his two sons develop into great hockey players.  I couldn't think of any more pride to continue his contributions to his son's success. 
 Foote was named defensive development coach on June 24, 2013.   
New Editions and Grades: 
The Avs have signed goaltender Jonathan Bernier to a 1-year contract totaling $2,750,000.
Bernier, a.k.a., "Berns," had played in 39 games with the Anaheim Ducks with a 21-7-4 record last season. Berns had a 2.50 GAA and a save percentage of 2.50. Berns also played in 4 playoff games with a 3.28 GAA and a save percentage of .873. 
Berns caught fire for the Ducks toward the end of the regular season. He was a reason why the Ducks were able to win another Pacific Division banner. This is a nice signing. Berns knows his role and will be a nice veteran presence for Semyon Varlamov.
Berns will be able to step up in a starter role if Varlamov goes down to injury as he had in the past. The Avalanche won't have to rush their prospect goaltenders to fill in the starting role.  
On the flip side, the Ducks were pretty stacked on their blue line and provided more on the defensive side. Berns is going to have to work a lot harder as the Avalanche usually give up the most shots out of anyone in the league. 
I'll give this signing B+.
The Avalanche traded their 4th round pick in 2019 to the Nashville Predators in exchange for center Colin Wilson.  
Wilson will enter his second of a 4-year contract which he originally signed with the Predators. His cap hit will be 3, 937,500 and expires after the 2018-2019 season. 
Wilson played in 70 games last season scoring 35 points (12 goals and 23 assists) and added another 4 points (2 goals and 2 assists) in 14 playoff games with the Predators. 
Wilson will most likely play in a bottom 6 role with the Avalanche this upcoming season. He brings decent size and another option at the center position. I don't see him making a significant impact but could provide secondary scoring and a veteran presence for the continued youth development.  
This isn't too bad to give up a 4th round pick. There is a possibility Wilson could replicate his 30 points and provide a spark in the offensive for the Avalanche; this will give them more options at center so other players could potentially move to a winger position.  
I'll give this trade a B.
The Avalanche also signed former 1st overall pick Nail Yakupov to a 1-year contract totaling 875,000.  
Yakupov played in 40 games scoring a career low 9 points (3 goals and 6 assists) for the St. Louis Blues last season. 
The Edmonton Oilers have a tendency to rush their prospects and don't give them time to transition to the NHL. Not all players will be like Nathan MacKinnon and Connor McDavid and be ready to make the jump with continued success. 
This is an absolute steal and will possibly pay dividends for the Avalanche this upcoming season.  Yakupov has great speed and can put the puck in the back of the net. He has smooth hands and can flourish with a younger speedy team.
His mindset will at ease. He isn't trying to prove anything to anyone. When he started with the Blues there was more of a "I'm going to prove Edmonton wrong" mindset. Now, Yakupov will just suit up and play his game. There will be no pressure for him to perform and that will be for his benefit. 
If Yakupov doesn't perform at a decent level then it didn't cost the Avalanche anything. It's a small gamble that may give the Avalanche another threat at scoring. If Yakupov finds his fire with the Avalanche then they might extend him or trade him with his added value. It's just like betting money on red or black on the roulette table. It's a 50/50 chance.
I'll give this signing an A.   
Nikita Zadorov STILL remains unsigned. Zadorov was rumored to have a deal in place to play in the KHL if the Avalanche did not sign him by July 31st, 2017; however, it's now late August and a deal is yet to be reached. There hasn't been any significant news lately regarding the two sides but it is believed that there is a pending contract in place with the Avalanche and the KHL offer is off the table.
The Avalanche cannot lose Zadorov for nothing. That would be a disaster as he was a key return from the Buffalo Sabers in the Ryan O'Reilly trade. 
Let's hope a contract is announced soon.
Last but not certainly least, hockey lost a member of their family. Former coach and GM Bryan Murray passed away on August 12, 2017, at the age of 74. We extend our sincere condolences to his friends and family.  
We're almost back to hockey Avs Fam. Only a few more weeks until we get some pre-season action. 
Want to start your sports media career? Then Join The Puck Network!
Denver Avs is part of The Puck Network, which covers the entire NHL. There are openings to cover your favorite team(s) and earn school credits! If you are interested, then apply by filling out the form here: Join Our Team. What are you waiting for? Start your sports media career TODAY!
August 29th, 2017
PICK A TEAM