SIGN UP FOR
OUR NEWS LETTER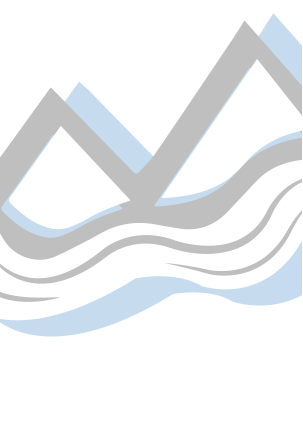 Congratulations Number 23
By Richard Gonzalez
The Colorado Avalanche have announced that former forward Milan Hejduk will have his jersey retired on Jan. 6, 2018 at Pepsi Center prior to taking on the Minnesota Wild. 
Hejduk's number 23 will hang in the rafters along side Joe Sakic (19), Peter Forsberg (21), Patrick Roy (33), Adam Foote (52), and Ray Bourque (77). 
The Czech Republic born Hejduk,41, was selected in the 4th round (87th overall) of the 1994 NHL entry draft by the Quebec Nordiques. 
He would play the following season with HC Pardubice of Czech Extraliga.  He played a total of 5 seasons with HC Pardubice. 4 prior to becoming a full-time NHLer and 1 more during the NHL lockout.
Hejduk scored 2 points (1 goal and 1 assists) in his NHL debut game on Oct. 10, 1998, in a 5-2 loss to the Ottawa Senators. He would finish his rookie season scoring 48 points (14 goals and 34 assists) and was a finalist for the Calder Trophy running. 
Hejduk went on to be a regular NHLer with the Avalanche. He helped the Avalanche win their second Stanley Cup in the 2001-2002 season. He scored 79 points (42 goals and 38 assists) in 80 games for the regular season. He added 23 points (7 goals and 16 assists) in 23 playoff games. 
In the 2002-2003 season, Hejduk would have his personal best season getting a career high in goals, points, and assists. He would score 98 points (50 goals and 48 assists) in 82 games played. He went on to be the first player in Avalanche franchise history to win the Maurice Rocket Trophy.
Due to the NHL lockout in 2005, Hejduk returned to his former team, HC Pardubice. He scored 51 points (25 goals and 26 assists) in 48 games and helped them win the Extraliga title.
On Dec. 9th, 2007, Hejduk would post a career high 6 point game in a 9-5 win over the St. Louis Blues. He scored his 5th career hat trick and added 3 assists. 
On Feb. 04, 2013, Hejduk would be the first Avalanche player in Colorado's history to play in 1,000 games with the Club. 
The former captain has represented the Avalanche in 3 different NHL All Star games  (2000, 2001, and 2009).
He represented his Country at 3 Winter Olympics and helped his Country win a gold medal in 1998 and a bronze medal in 2006. 
In every shy and quiet guy, there is always a great inner celebration waiting to surface. 
One of the favorite memories we have from Hejduk was in his second season. On March 26, 2000, he scored the game winning overtime goal against the Dallas Stars and his duck celebration was one for the history books.
No, he didn't place his hands in the air forming a "V'" to signal f his team to rally behind him to skate up ice in a V formation. 
After Hejduk did a toe-drag move past a Stars' defenseman and scored the game winning goal, he skated toward center ice and started mimicking a duck. As he waddled like a duck toward center ice, he then drove forward onto the ice and simulated a swimming motion before he celebrated with his team. 
Check it out here:
Thanks to former Avalanche defenseman Francois Beauchemin, Hejduk will be the last player to wear the number 23.
Hejduk spent his entire 14 NHL seasons playing for the Avalanche scoring a total of 805 points (375 goals and 430 assists) in 1,020 games.  
Hejduk played any role needed for the team's success. He was the type of player who dedicated himself to play for a single team. He was the last remaining player from the Quebec days. A class act, professional on and off the ice and this announcement surely brings some positive for Avalanche fans. 
Congratulations on such a great career and thank you for all your contributions to the Avalanche, the fans and in hockey. 
Want to start your sports media career? Then Join The Puck Network!
Denver Avs is part of The Puck Network, which covers the entire NHL. There are openings to cover your favorite team(s) and earn school credits! If you are interested, then apply by filling out the form here: Join Our Team. What are you waiting for? Start your sports media career TODAY!
September 14th, 2017
PICK A TEAM