SIGN UP FOR
OUR NEWS LETTER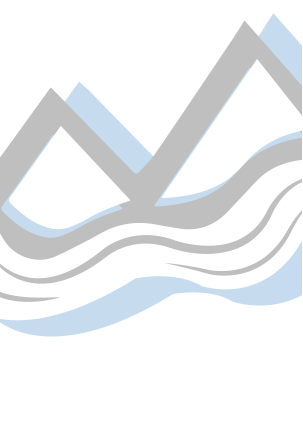 Duchene Traded In Three-Way Deal
By Richard Gonzalez
The Colorado Avalanche have traded forward Matt Duchene to the Ottawa Senators in a three-way deal that included the Nashville Predators. 
The Avalanche will get Senators' forward Shane Bowers, goalie Andrew Hammond, a 2018 first-round pick and a 2019 third-round pick. Also, Predators' defenseman Samuel Girard, forward Vladislav Kamenev and a 2018 second-round pick. 
The trade occurred during the first period of the Avalanche and New York Islanders game. Duchene logged in just 1:59 of ice time prior to him leaving the game. The last time a player was traded during a game was on January 12, 2012, when Mike Cammalleri was traded from the Montreal Canadians to the Calgary Flames.
Duchene was selected in the first round, third overall, by the Avalanche. Duchene made his NHL debut on October 1st, 2009, against the San Jose Sharks. He would earn his first NHL point in that game when he assisted on former defenseman John-Michael Liles' goal.  Duchene would score his NHL goal on October 17, 2009, in a 4-3 win over the Detroit Redwings. 
The former alternate captain has played in 586 games with the Avalanche scoring 428 points (178 goals and 250 assists). 
Check out Duchene's draft video here:
Bowers was the Senators first-round, 28th overall, pick in the 2017 draft. He played with the Waterloo Black Hawks of the United States Hockey League, scoring 51 points (22 goals and 29 assists). Bowers is currently playing for Boston University where he has played in 6 games scoring 5 points (4 goals and 1 assist). 
Bowers plays a gritty defensive style game and is willing to get into those dirty areas. He uses his speed to create distance from the other team's defensemen. He plays a full two-way game. 
The un-drafted Hammond signed a two-way contract with the Ottawa Senators on March 20, 2013. Hammond got his first NHL action on February 27, 2014, when he came in as a relief for Robin Lehner.  Hammond stopped all 11 shots he faced. He made his first NHL start on February 18, 2015, beating the Montreal Canadians stopping 42 of the 44 shots he faced. 
Girard was the Predators 2nd round, 47th overall, pick in the 2016 entry draft. He made his NHL debut and got his first NHL point on October 10, 2017, against the Philadelphia Flyers. In his second game on October 12, 2017, he would score his first NHL goal against the Dallas Stars. Girard has played in 5 games this season scoring 3 points (1 goal and 2 assists). Joe Sakic said Girard will join the team for practice tomorrow and will accompany them to Sweden. 
Girard is an offensive defensemen who likes to jump in and help out offensively. He isn't afraid to use his body. He was one of the Predators top prospects and was believed to be the main deal maker for Sakic. 
Kamenev was the Predators second round, 47th overall, pick in the 2014 entry draft. He spent a season in the KHL prior to signing his entry-level contract with the Predators. He made his NHL debut on January 6, 2017, against the Florida Panthers. He has only played in 2 NHL games going scoreless and getting 2 penalty minutes. He was currently playing with the Milwaukee Admirals of the American Hockey League where he scored 8 points (3 goals and 5 assists) in nine games. 
Kamenev is known for his playmaking abilities and his fluid skating. He is projected to be a top-six forward and will get the opportunity to stay in the line-up with the Avalanche this season. 
This day was filled with a lot of emotions from the moment Duchene left the ice. It was something that no one was expecting in the middle of a game. It was honestly the only thing I was thinking of during the game.  It was something that most of us expected but weren't really ready for. There has been a lot of drama between the Avalanche and Duchene for some time now. Not to mention the countless trade speculation to just about every team. I'm going to miss Duchene but glad this is finally over and all parties can move forward. 
I think all teams got what they each wanted. The Avalanche, not only got themselves some talented prospects, but also some draft picks to go along with it. I think Sakic will prove to have come out on top of this trade in the future once the newly acquired prospects develop. We also get more goalie depth just in case one of our goalies go down with an injury. 
I wish nothing but the best for Duchene and he will be truly missed. 
Want to start your sports media career? Then Join The Puck Network!
Denver Avs is part of The Puck Network, which covers the entire NHL. There are openings to cover your favorite team(s) and earn school credits! If you are interested, then apply by filling out the form here: Join Our Team. What are you waiting for? Start your sports media career TODAY!
November 5th, 2017
PICK A TEAM