SIGN UP FOR
OUR NEWS LETTER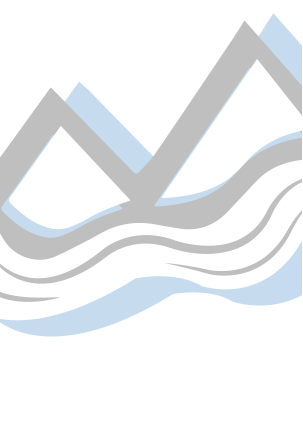 Colorado Acquires Alt
By Richard Gonzalez
The NHL trade deadline has officially has come to an end. The Colorado Avalanche completed 2 transactions today; a waiver claim and a trade. The Avalanche approached this deadline with a 15 consecutive season steak with making deadline deals and will extend their streak to 16 by completing a trade with the New York Rangers. 
The first transaction was when the Avalanche claimed Defensemen Mark Alt off waivers from the Philadelphia Flyers. Alt was one of a handful of players who were put on waivers prior to the deadline. The 6'4″, 200 lb. Defensemen was originally drafted in the second round, 53rd overall, by the Carolina Hurricanes in the 2010 NHL draft. Alt has appeared in eight games with the Flyers this season going scoreless. Alt has only appeared in one other NHL game last season with the Flyers, also scoreless.
Alt has played in 23 games this season with the Flyers' AHL affiliate, the Lehigh Valley Phantoms, scoring 10 points (5 goals and 5 assists). Alt has size and reach and is considered a shut down Defensemen. Alt is in the final year of his contract and is set to become an unrestricted free agent. Mark Alt is the son of former NFL Kansas City Chiefs football player John Alt. 
The second transaction, which extended their trading streak, was trading former second round (32nd overall) pick, Chris Bigras for the New York Rangers' former 2013 fourth round pick (110th overall), Ryan Graves. 
Graves is a 6'5″, 216 lb. Canadian Defensemen who hasn't played an NHL game yet. He has played in 57 games with the Rangers' affiliate this season, (the Hartford Wolf Pack), scoring 11 points (4 goals and 7 assists). He had a season high AHL career point total last season, scoring 30 points (8 goals and 22 assists) in 74 games.  
Graves is a shut-down defensive defensemen. He is another big blue liner the Avalanche have picked up today. According to TSP, Graves has decent speed, wins tough battles for the puck and clears the traffic in front of the net. He has a pretty good hockey sense and uses good judgment converting on the breakout pass. Meaning he doesn't hold on to the puck for long periods of time just to ice it or make a bad pass for the other team to intercept. Yes, you Avalanche fans know who I'm referring to when I made that last comment. 
Graves will report to the Avalanche affiliate team, the San Antonio Rampage. 
The Alt pick-up: I like it. We have Erik Johnson and Anton Lindholm out with injuries. We are able to test out a Defensemen who plays a shut-down role and can contribute points. He won't be a flashy, consistent point-getter, so don't expect him to get that but he can clear out the traffic in front of the net and use his body to punish other opponents. If he doesn't work out, it wont be much of a loss to the Avalanche. 
The Graves pick up: I'm fine with this. Bigras has appeared in 46 NHL career games with the Avalanche scoring four points (1 goal and 3 assists). In those 46 games he has played, I haven't really noticed anything I would miss. It seems like he never could reach the full potential that he was expected to reach. It is more of a minor deal, with the potential of an upside to both teams, given each player fits into each team's system. Graves is in hid final year of his contract and will be a restricted free-agent at the end of this season. 
I would've liked to see the Avalanche get something for the players they know wouldn't have retuned; However, I do have faith in Sakic and believe he didn't get a good enough deal to move forward with it. Also, I figured he wouldn't go and overpay for a rental player; Nor waste any asset he got in the Matt Duchene trade. Similar to other fans, it's always exciting to see a big trade handled by your team but it's worse to see your team make a horrible trade that won't benefit them at all. The Avalanche didn't come out as winners of the current trade deadline but sure didn't come out as losers of it. In a way, the Avalanche did come out as winners in this year's draft.
Want to start your sports media career? Then Join The Puck Network!
Denver Avs is part of The Puck Network, which covers the entire NHL. There are openings to cover your favorite team(s) and earn school credits! If you are interested, then apply by filling out the form here: Join Our Team. What are you waiting for? Start your sports media career TODAY!
February 26th, 2018
PICK A TEAM