SIGN UP FOR
OUR NEWS LETTER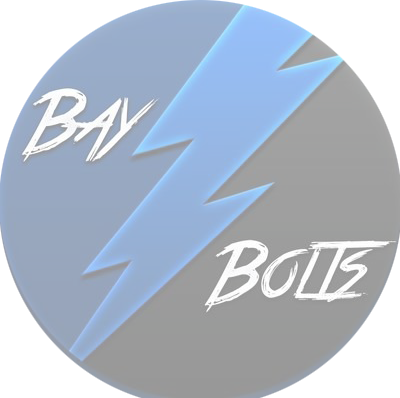 Pre Game Preview: Tampa Bay Lightning vs. Washington Capitals
By: Luke Finlay
TAMPA'S OUTLOOK:
Tampa is coming off of a very exciting win against the Chicago Blackhawks on Wednesday, with the final score being 3-2 with Tampa snatching the two points in overtime. This time they are coming up against a team in the Washington Capitals, who look like they found their groove again. On Wednesday, Washington came off a win against the Ottawa Senators with the final score being 5-2. Both teams can score goals, this game just depends on who can score and prevent goals from happening.
KEYS FOR SUCCESS:
1. Quick Start – in the past two games the Bolts have struggled in the 1st period and with a tough back to back gotta make sure you start strong.
2. Four Lines Deep – The 4th line was our best line vs Chicago. Keep everyone rolling and get production from all forwards.
3. Man Advantage – Bolts went 1-6 on the power play vs Chicago. Rekindle the power play.
LINES:
Offense:
Namestnikov- Stamkos- Kucherov
Palat- Point- Gourde
Killorn- Johnson- Brown
Kunitz- Paquette- Callahan
Defense:
Hedman- Sustr
Sergachev- Stralman
Coburn- Girardi
Goalies:
Vasilevskiy (Predicted):  15-2-1  GAA: 2.32   SV%: .929
WASHINGTON'S OUTLOOK:
Washington is just coming off a much needed win in where they scored 5 goals. The Capitals look to be getting their groove back into scoring goals, and also becoming very dangerous. The Lightning can't take any team easy, and especially the Capitals who may start to catch on a run. If we remember the last time these two teams played the Lightning just squeezed away a victory in overtime, in very comeback fashion.
KEYS FOR SUCCESS:
1. Neutralize Tampa's Speed in the Neutral Zone- Tampa is one of the fastest teams in the NHL. Washington needs to slow them down if they expect to win.
2. Protect Grubauer- the Lightning have arguably the best top line in hockey. The Caps need to protect their backup goal tender and lighten his load, especially since he has been struggling as of late.
3. Depth Scoring- the majority of their scoring just like the Bolts come from their top two lines. They need to get contribution from all their lines.
LINES: 
Offense:
Ovechkin- Backstrom- Wilson
Vrana- Kuznetsov- Oshie
Conolly- Eller- Smith-Pelly
Stephenson- Beagle- Chiasson
Defense:
Orpik- Carlson
Orlov- Niskanen
Chorney- Bowey
Goalies:
Grubauer: 0-5-1 GAA: 3.86  SV%: .876
PICK A TEAM