SIGN UP FOR
OUR NEWS LETTER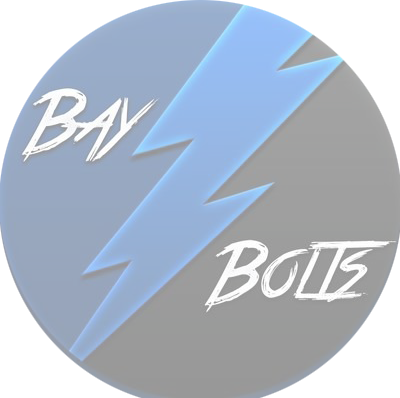 Pre-Game Preview: Pittsburgh Penguins vs. The Tampa Bay Lightning
By: Luke Finlay
The Tampa Bay Lightning are coming off of a disappointing loss against the Washington Capitals yesterday with the final score of 3-1. They'll look to go into Pittsburgh against a desperate Penguins team who has had a tough time finding their groove this season. This game kicks off at 7 p.m. eastern time at Pittsburgh.
TAMPA'S OUTLOOK:
The Lightning are coming off of a hard loss against the Capitals yesterday. The Lightning had trouble maintaining possession of the puck, passing the puck, and keeping the game tight at all. In fact, the only reason the game was close was because the guy in net, Andrei Vasilevskiy made all the necessary saves. Tampa knows how they played yesterday, and they know they have to come harder against Pittsburgh, who will be desperate due to an inconsistent season thus far.
KEYS FOR SUCCESS:
1.Shut down Crosby.
Sidney Crosby is no bum. He and his team, have been in a slump recently, but you don't count out a top 2 player in the league in any facet of the game. The Bolts have to make sure to keep their eye on Sid, especially if Jake Dotchin isn't ready to play today either.
2.Take the pressure of off Budaj.
With Peter Budaj in net due to a back to back, the Lightning need to make sure the pressure doesn't get to him at all. Also, the Lightning need to come out like a bat out of hell and show that they aren't going into a slump either. When they come out with pressure and quickness it has resulted in victories so far this season.
3.Depth Scoring
The Tampa Bay Lightning arguably have the strongest scoring depth in the league. They have to use that to their advantage and not rely on one line the whole game. In the past two games, the main lines getting things done has been the 4th line and of course the 2nd line. Last game, the 1st line was the only line to score. They'll look to change that and come out scoring on all 4 lines.
LINES:
Offense
Namestinikov- Stamkos- Kucherov
Palat- Point- Gourde
Killorn- Johnson- Brown or Conacher
Kunitz- Paquette- Callahan
Defense
Hedman- Sustr
Sergachev- Stralman
Coburn- Girardi
Koekkoek
Goalies
Budaj:  1-1-1   GAA: 3.33   SV%: .873
Injuries
Dotchin ( Day to Day- undisclosed)
Brown ( Day to Day- undisclosed)
PITTSBURGH'S OUTLOOK:
Pittsburgh hasn't had much success this season in finding their groove or consistency. Since they are playing the Lightning tonight, they need to find consistency in scoring goals, and preventing goals. Off of a loss to Boston yesterday (4-3), the Penguins have to be desperate. Currently they are 1 point out of a playoff spot and will be looking to get on a run as of late. As back to back Stanley Cup Champions, they don't want to be looked at as a failure this season. Even though it is an early season, you don't want to fall behind, as the Lightning proved last season it can be hard to catch up.
KEYS FOR SUCCESS:
1. Play aggressive. 
The Penguins had to watch the Lightning's last loss against the Capitals, as the Capitals played aggressive in all aspects of the game. On the power play, the Capitals limited the Lightning's scoring chances. If they want to annoy and come out with a win, they'll have to do just that.
2.Shut down the number one power play.
The Penguins are going up against a very lethal and successful power play in the Tampa Bay Lightning. Again, they'll have to be aggressive on the penalty kill as the Capitals were. The Capitals penalty kill was very effective that way. Also, use both of the losses against Tampa already this season and adapt and change your game plan.
3.Revenge.
I'm sure the Penguins aren't very fond of two embarrassing losses already this season against Tampa at their place. They should look to adapt and come out hard to beat the Lightning at home.
LINES:
Offense
Sheary- Crosby- Hornqvist
Guentzel- Sheahan- Kessel
Hagelin- Rowney- Rust
Kuhnhackl- Mckegg- Reaves
Defense
Dumoulin- Letang
Hunwick- Schultz
Maata- Ruhwedel
Goalies
Jarry: 0-0-2  GAA: 2.83   SV%: .903
REMINDER: ALL LINES MAY CHANGE BEFORE PUCK DROP
PICK A TEAM