SIGN UP FOR
OUR NEWS LETTER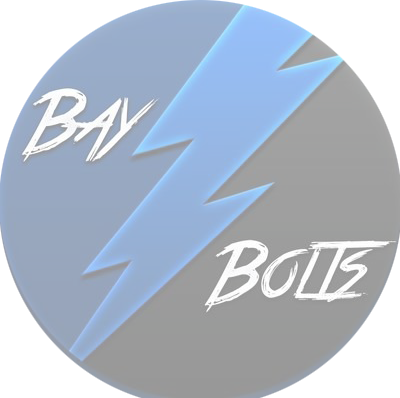 Bolts Vs Pens Post Game Recap
Overview
After a disappointing game in Washington, the Bolts once again struggled in Pittsburgh. The Bolts would fall to the Pens with a score of 5-2, this was thanks to the many silly penalties the Bolts took and just bad luck as they could not capitalize on their chances they had. Let's take a more in-depth look at how this one played out period by period. On an interesting side note, the two losses from these back to backs have come from two backup goaltenders who had not gotten a win yet this season.
First Period
The first period was an evenly contested period as both teams went back and forth with a handful of chances on both sides. Both teams were playing hard and made smart choices when it came to defense and offense. The Bolts would be granted a 4 min power play as Paquette was high sticked and was bleeding because of it. However, the Bolts could not capitalize, the Penguins would cash in on one of Sergachev's rookie mistakes when he tried to the play the puck but was beat and the Penguins forward had a breakaway where they went up 1-0. The Pens then got their own double minor as Crosby was apparently bleeding just enough (still not sure there was any but that's my opinion). The Pens would then get a 5 on 3 as Anton Stralman was called for tripping. The Pens would make no mistakes on this power play and make some great plays to get off some great shots. After all the penalties ended the Pens were up 3-0 after goals from Crosby and Rust.
Goals: 3-0 Pittsburgh
Shots: 14-8 Pittsburgh
Second Period
The Pens were still on a hot streak after that first period as Phil Kessel would net his second of the night to make it 4-0 Pens. The Bolts were finally able to get some chances in the second, as they hit the post about 6 times (That's not an exaggeration) and were in the Pittsburgh zone for an extended period of time. The Bolts were able to get a power-play from the pressure they had just put on the Pens and finally capitalized as Palat was able to tip one in to make it 4-1 Pens. The Bolts had a much better second as they had tons of chances, hit more posts, had lots of zone time, and had more pressure. Unfortentully they were not able to cash in and are still down 3.
Goals: 4-1 Pittsburgh
Shots: 28-22 Pittsburgh
Third Period
Despite a good second, the Bolts did not look good early in the third as they took way to many silly penalties, Sergachev would get called for interference and then Girardi would get a bad delay of game penalty. The Pens would get another 5 on 3 and Crosby scored his second of the game to make it 5-1 Pens. This was not an ideal period for the Bolts but, credit where credit is due, the Pens played great and when given the chance they capitalized. Pens backup goaltender Tristan Jarry played his best game of the season as he shut down one of the NHL's best offenses. The Bolts were able to get one more goal, with under 5 min to go, from an old friend Corey Conacher as he took a nice shot to make it 5-2.
Goals: 5-2 Pittsburgh
Shots 35-34 Lightning
3 Stars
Tristan Jarry
Phil Kessel
Slater Koekkoek
Up Next
The Bolts will have a little time to regroup and try and get back in the win column as they take on the Buffalo Sabers Tuesday at 7:00 PM.
PICK A TEAM