SIGN UP FOR
OUR NEWS LETTER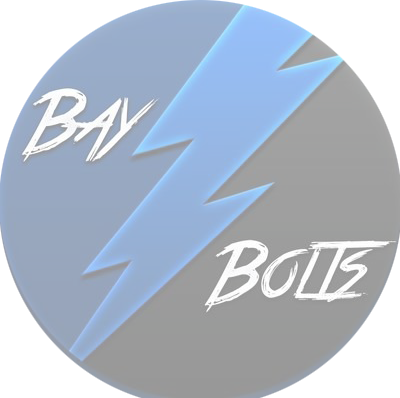 Bolts Look to Finish Back to Back With a Win Against Boston
By Jake Ricker
Overview
The Tampa Bay Lightning (17-5-2) take on the Boston Bruins (10-8-4) for the first time at TD Garden, and will look to remain in the win column as they finish off their back to back. Let's take a look at what both teams need to do to get the victory and who will be on the ice to try and get the win.
Tampa's Outlook
After picking up a win in Buffalo the Bolts need to still make a few adjustments for tonight. The Bolts play a great defensive game last night as they forced turnovers and shut down the Sabres when they tried to enter the zone, however the Bolts did not have the best of games offensively. The Bolts will need to make fewer passes and get some more shots on goal against a Bruins team that has the 5th best penalty kill in the league.
Three Keys To Success
1. Defense!
Stay strong on defense. A shutout vs Buffalo is a good sign. Keep up stifling the opposition.
2. 5 Man Attack
2 goals vs Buffalo came from defensemen, keep the 5 man attack going
3. TD Garden
Boston is always tough and hasn't always been a good place for Tampa. Let's get a W!
Projected Lines
Offence 
Namestnikov- Stamkos- Kucherov
Palat- Point- Gourde
Killorn- Johnson- Sustr
Kunitz- Paquette- Callahan
Defense
Hedman- Koekkoek
Sergachev- Stralman
Coburn- Girardi
Goalies
Andrei Vasilevskiy:  16-3-1   GAA: 2.19   SV%: .933 (Unconfirmed)
Injuries
Jake Dotchin- (Day to Day- undisclosed) 2 Games
Boston's Outlook
The Bruins are currently sitting in the middle of the pack in the NHL standings but they have won 4 out of their last 5. The Bruins will have to make sure they are sharp on offense tonight as the Bolts have played great on the PK and defensively last night. The Bruins will need to try and score tonight if they want to beat a good offensive team. David Pasternack currently leads the team in goals with 12, and they will need him to step up if they want a chance at scoring.
Three Keys To the Game
1.  Be Physical
This is a Wednesday night rivalry game and the Bolts and Bruins are known to have a history so the Bruins need to try and take the Bolts out of the game mentally by being physical.
2. Shots on Net
If there is any weak point on Vasy it's his rebound control and the Bolts are known to slip up and leave guys in front of the net.
3. Play Fast
The Bolts are finishing off their back to back and will most likely not be a 100% so the Bruins should keep them on their tows and try to use that to their advantage.
Projected Lines
Offense
Marchand- Bergeron- Pastranak
Heinen- Backes- Nash
Vatrano- Spooner- Acciari
Schaller- Kuraly- Beleskey
Defense
Chara- McAvoy
Krug- Carlo
Grzelcyk- Miller
Goalies
Tuuka Rask: 3-8-2  GAA: 2.91  SV%: .889 (Unconfirmed)
REMINDER: ALL LINES MAY CHANGE BEFORE PUCK DROP
PICK A TEAM