SIGN UP FOR
OUR NEWS LETTER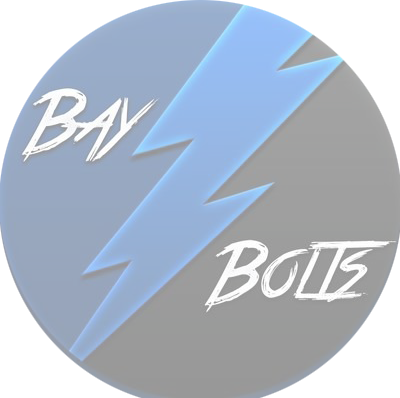 The Bolt Stays Here
By Tyler Santana
The Tampa Bay Lightning are looking to stay in Hillsborough County. The Lightning and Hillsborough hope to have a deal announced in January, with the Lightning exercising their two remaining five-year team options in exchange for a $61 million over the next two decades in funds from the city to help the team in upgrading Amalie, a task that right now squarely falls on the Lightning as Hillsborough has no obligation to pay for any maintenance in the arena. The money will come from the fifth cent of the Tourist Development Tax which is a fee for every night stayed at a hotel or motel. This isn't the first time the county has payed to help in renovations in exchange for the team staying, as in 2015 the team committed to splitting a $25 million upgrade to the arena, also payed for with hotel taxes. In turn, Mr. Vinik committed to keeping the team in Tampa through 2021.
The County holds a very high favor of Mr. Vinik, who invested $60 million of his own fortune to pay for upgrades to the arena when he purchased the team in 2010, providing upgrades to an arena that was in poor shape and desperately needed the renovations. According to County Administrator Mike Merrill, the pervious owners "didn't maintain the building" and "didn't know what they were doing." Since purchasing the club, the Lightning's value has more than tripled from $110 that Vinik purchased the club for to $390 million in just 7 years. Vinik has done tons of good for the team and the area, including bringing the All-Star game later this season. He has also made tremendous strides in transforming Channelside into a vibrant community area and continues to make strides on Water Street, a $3 billion investment made together by Vinik and Cascade Investments to revamp the channelside area.
Then of course is the community of Bolts fans in Tampa and how the franchise has been revitalized since Vinik took over. Before Vinik, the team was mediocre at best, with a young rising star in Steven Stamkos and two franchise icons in Vincent Lecavalier and Martin St.Louis, but poor ownership and lack of success were having fans staying home rather than coming to the games. Vinik purchased the team in 2010 and helped make The Forum a place fans wanted to come and watch the game, and has transformed the team with good hires and successful projects in the arena and surrounding areas. Now the team is drawing sellout crowds and the on-ice product is immaculate. The city has become a hockey town and now bleeds blue with pride for our Bolts. This new contract keeping our team in town for the next 20 years will have Bolts nation ecstatic and the renovations in the arena will continue to make the fan experience at Lightning games as one of the best in the nation.
PICK A TEAM