SIGN UP FOR
OUR NEWS LETTER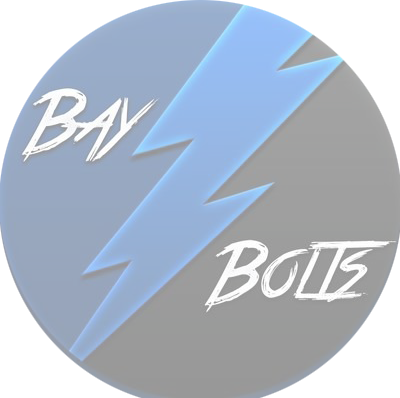 Bolts Leave the Jackets Feeling Blue in Columbus
By Tyler Santana
Overview
The Bolts came into this game against the Blue Jackets looking to avenge their loss to the flyers in which they played a little flat footed and didn't seem their usual self. The Bolts were outshot in the first, but were never really dominated by a Columbus team who will throw pucks on net from everywhere. The second period saw the Bolts ramp it up, scoring goals fast and furious and taking it to Colombia. From there, the Bolts never relinquished the momentum, and they finished with a 5-0 shutout victory.
First Period
The game was a back and forth affair, with Columbus firing pucks on net from everywhere. However, Vasilevskiy stood tall and stopped all 12 shots he faced, while the Lightning could only muster 5 shots. The Bolts never looked overwhelmed though, even despite the pressure the Jackets would put on, the Bolts PK held strong against 2 Columbus Powerplays. The Bolts were able to get a power play of their own, but couldn't capatilize
Shots 12-5 Columbus
0-0 score
Second Period
The Bolts started to gain some momentum, and before long, Tyler Johnson fired home his 100th goal of his career to give the Lightning the 1-0 lead. Just over 3 minutes later, Johnson fired home a shot from the right circle, looking almost Stamkosian, to extend the Bolts lead to 2-0. Columbus never seemed to recover, and, just like clockwork, a little over 3 minutes later Nikita Kucherov fired one past Joonas Korpisalo to give the Bolts a 3-0 lead. The Bolts didn't have to wait another 3 minutes for their next goal, as 52 seconds later Cory Conacher buried another, pushing the lead to 4-0, and that is how the period would end, as Vasilevskiy continued to turn away every Columbus shot they fired, to the growing frustration of the Columbus faithful.
Shots 28-18 Bolts
4-0 Lightning
Third Period
The 3rd period didn't see an explosion of Bolts goals like the second, but the Lightning were absolutely lockdown on defense, holding Columbus to just 3 shots in the period, all of which Vasy swallowed up like a black hole or knocked down. They may have had better luck trying to put the puck past an actual brick wall. The Lightning were able to put one more in the net as the Captain Steven Stamkos put one home halfway through the period, giving the Bolts a 5-0 lead. The period would end as such and the Bolts responded to the previous loss with a statement, shutting out Columbus 5-0.
Shots 35-21 Lightning
Score 5-0 Lightning
3 Stars

Tyler Johnson (2G)


Mikhail Sergachev (2A)



Nikita Kucherov (1G,1A)
Up Next
The Bolts face off against the Toronto Maple Leafs in Toronto on Tuesday, January 2nd at 7:00pm EST.
PICK A TEAM