SIGN UP FOR
OUR NEWS LETTER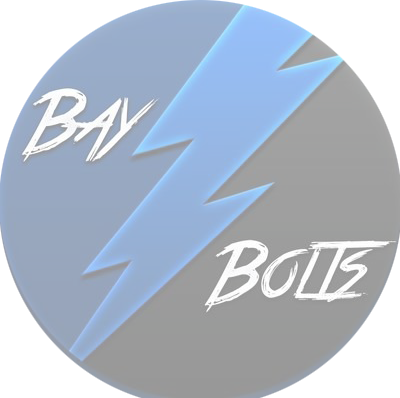 Bolts Look to Start the New Year With a Win
By Jake Ricker
Overview
The Tampa Bay Lightning (28-8-2) will take on the Toronto Maple Leafs (23-15-2). Tonight the Bolts will look continue their winning ways from 2017, while the Leafs will look to get back in the win column in 2018 after losing in their final game in 2017. This will be the first of three matchups between these two division rivals. Let's take a look at the game plan for these two teams as they get set to square off.
Tampa's Outlook
The Bolts had a great game to end 2017 shutting out the Columbus Blue Jackets. The Bolts will need to continue this kind of play as they take on another tough opponent. This will be the 2nd game of a 5 game road trip for the Bolts. The Bolts have scored at least 3 goals in their last 6 games. The Bolts will need to continue this success as they take on the Leafs who are 4th in goals for per game. They will be able to maintain their lead at the top of the NHL with another win tonight.
Three Keys To The Game
1. Auston Powers
Matthews is a top young player in the league. Contain him.
2. Scoring in bunches
Bolts have seen their goals come in quick succession. Look for that to continue.
3. Better D
A 5-0 shutout is a good start. Keep up the better defensive effort.
Projected Lines
Offense 
Namestnikov – Stamkos – Kucherov
Palat – Point – Johnson
Killorn – Gourde – Conacher
Kunitz – Paquette – Brown
Defense
Hedman – Dotchin
Stralman – Sergachev
Coburn – Girardi
Goalies
Andrei Vasilevskiy:  25-5-1   GAA: 2.02  SV%: .935 (Unconfirmed)
Injuries
Ryan Callahan
Toronto's Outlook
The Leafs have had a decent start to their season and will look to get another win tonight. The Leafs have lost 3 of their last 5 and are coming off a 5 game road trip. The Leafs have let up 4 or more goals in 4 of their last 5 games which will need to be better as they face a high powered offensive team. They can potentially move up to 2ed in the Atlantic with a win tonight. The Leafs will start a 6 game home stand tonight against the Bolts.
Three Keys To The Game
1. Shoot Score Repeat
The Leafs have scored 3 or more goals in 4 of their last 5 and will need to continue that tonight as the Bolts have done the same.
2. Defense
Toronto has given up way too many big chances that teams have capitalized on. They will need to lock down tonight if they want to get a win.
3. Watch Yanni Gourde
Gourde hasn't scored too many goals but he has been all over the ice for the Bolts and really given the team momentum when they needed it. The Leafs will need to watch him as he is bound to score soon
Projected Lines
Offense 
Hyman – Mathews – Nylander
Van Riemsdyk – Bozack – Marner
Komarov – Marleau – Brown
Martin – Moore – Leivo
Defense
Rielly – Hainsey
Gardiner – Marincin
Borgman – Polak
Goalies
Frederik Andersen 20-11-1  GAA: 2.71   SV%: .920 (Unconfirmed)
PLEASE NOTE THAT LINES ARE SUBJECT TO CHANGE BEFORE GAME TIME AND MAY NOT BE AS SHOWN.
PICK A TEAM