SIGN UP FOR
OUR NEWS LETTER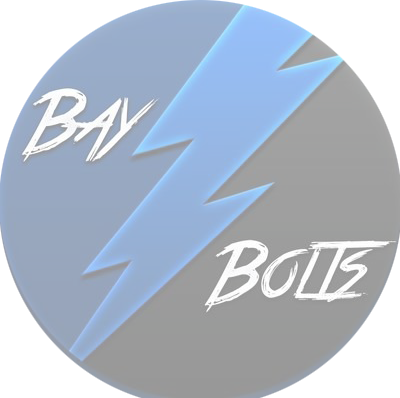 Bolts Start 2018 With a 2-0 Shutout
Overview
The Tampa Bay Lightning would once again add another win to their fantastic season, to start the new year. Meanwhile, the Leafs would lose to start the new year and their 6 game home stand. This was a fantastic game as both teams went back and forth with chance after chance and mad some great stands on defense. The Bolts had their moments on defense, but Vasy really stole the show as he added yet another shutout to his long Vezina resume. As for the Leafs, Andersen played well but they could not get their offense going. Let's take a look at how we got here period by period.
First Period
This game started off just the way hockey fans hopped, both teams got a few great chances and neither team dominated early. The game would continue like this with both teams exchanging good opportunities back and forth. it was a very quick passing game as there were only a few whistles in the first half of the period. The first penalty of the game would not come until there was only 7 min to go, and it would go to Matt Martin for interference. The Leafs would be able to kill this one off though despite the bolts getting a few good looks. Before the period wind down the Leafs would get their first power play as Hedman went off for hooking. The Leafs got some great looks on the power play as Austin Mathews nearly got a goal but the pass was just a bit off. Despite those chances, the Leafs would not be able to capitalize. Just before the period ended Fredrick Anderson got ahold of Namestnikov's stick (we think because he swatted at a puck in the air near the net) so in return, he got a big shove back. Leafs defender Roman Polak objected to this and started crosschecking Namestnikov in the back, Corey Conacher then joined the fun and gave a hockey hug to Polak. After everything settled down Polak would get 4:00 min for roughing and Namestnikov would get 2. So the Bolts would start the second with 1:54 left on there powerplay (there were 6 seconds left in the period).
Goals: 0-0
Shots: 12-10 Lightning
Second Period
The Bolts would not be able to convert on their early power play as Andersen stood tall. Both teams continued to play great on defense and when they slipped up their netminders we're there to bail them out. Toronto started to pick up the pace once we passed the 10 min mark and would get a huge chance as Leafs forward Mitch Marner got a breakaway, but was denied by a sprawling Vasy. The Bolts would then respond with a few chances of their own but couldn't cash in. As play continued the Bolts started to get some offensive chances of their own and they would prove to be the most important of the game. It was none other than Cedrick Paquette who was able to cash in and give the Bolts a 1-0 lead. Kuch would then get a chance of his own but it was thwarted by Leo Komarov who slashed his stick, unfortunately for Komarov he would get 2 for slashing. The Bolts would not be able to get one by Andersen and the score remained 1-0. With just under 3 min to go Alex Killorn would take a shot that went right through Andersen's five-hole but the puck never crossed the line and was cleared away before the Bolts could tap it in. However with 2:44 left to go in the period the Horn sounded in the middle of play, and to Bolts fans delight it was Toronto (where the NHL reviews goals) asking the refs to look at the shot. After it was looked at it was determined that the puck did cross the line for just a split scored and it was a good goal! So Killorn's Goal now gave the Bolts a 2-0 lead right before intermission.
Goals: 2-0 Lightning
Shots: 23-18 Lightning
Third Period
This one picked up right where it left off as both teams continued to go back and forth in a close battle. The only difference was this time the Bolts held a 2-0 lead. Vasy was again stealing the show making some fantastic saves to keep the game scoreless. With under 9 min to go Paquette would head to the box for hooking and send the Leafs to the power play. However, the Bolts PK unit which has been much better as of late was able to kill off another penalty. This game was full of odd-man rushes and the third was no different with both teams going back and forth, but the goalies didn't let their guard down and shut them all down. Despite the score, Andersen continued to be great as he made a sprawling save of his own on Steven Stamkos who tried rifling one home. As the 2 min mark approached Leafs Goaltender Fredrick Andersen would head to the bench for the extra skater. The Leafs got a multitude of chances but they were either blocked or denied by Vasy. With 12 seconds left the Leafs would get one last chance that just missed the net and slid under Vasy's Thigh. Vasy would record his 6th shutout of the season and the Bolts would take home the win.
Goals: 2-0 Lightning
Shots 34-29 Lightning
3 Stars
Andrei Vasilevskiy (29SV, SHUT OUT!!)
Cedric Paquette (1G)
Chris Kunitz (1A)
Up Next and Final Strike
Another great game for the Bolts, they were able to get the offense going and made defensive stands when it counted. Vasy was absolutely stellar once again and he continues to baffle everyone with his amazing saves. The Bolts do have a few things to iron out such as letting up too many odd-man rushes, but they are minor and can easily be fixed.
The Bolts will look to continue their success as they get set to take on the Montreal Canadians Thursday, January 4th, at 7:30PM.
PICK A TEAM