SIGN UP FOR
OUR NEWS LETTER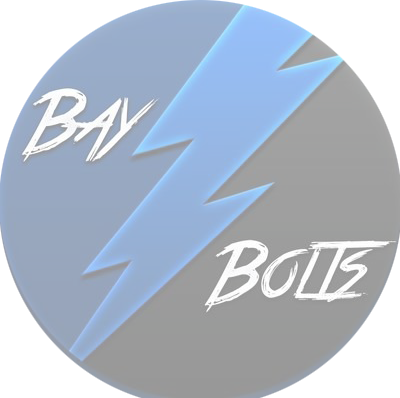 The Captain of the Atlantic and the Bolts Head to Montreal
By Jake Ricker
Overview
The Tampa Bay Lightning (29-8-2) will take on the Montreal Canadiens (16-20-4) tonight as the Bolts will look beat the Habs for the second time this season, while the Habs will look to bounce back after losing the first game to the Bolts. It won't be easy for the Habs though as they face one of their toughest opponents yet again and are still without star defenseman Shea Weber. Let's take a look at the game plan for these two teams as they get set to square off.
The Drouin-Sergachev Trade Part 2
Drouin will once again face his former team but this time he is on his home ice. Sergachev still leads the two in goals, assists, and points. However, neither of them had a large impact in the last game. Both players will look to have a larger impact on the game to for once and for all determine the winner of the trade.
Tampa's Outlook and Past
The Bolts continue to shine and are off to the right start in 2018, dominating in almost every aspect of the game. The Bolts will need to keep up their offensive firepower and be little better on defense to get another win tonight. The Bolts are now second in terms of powerplay percentage but will still look to continue that success tonight as they will face the Habs, who have the 6th worst penalty kill in the NHL (77.6%). They can maintain their lead at the top of the NHL with another win tonight.
Three Keys To The Game
1. Perfect 2018
Bolts have yet to allow a goal in 2018 due to great goaltending and excellent defense. Continue to block shots.
2. Control the Tempo
Bell Centre is a difficult place to play. Come out strong and fast and catch Montreal sleeping.
3. Reliable Strals
Stralman's return the past 2 games has brought stability and poise to our blue line. Look for the D-man to continue being a game changer
Projected Lines
Offense 
Namestnikov – Stamkos – Kucherov
Palat – Point – Johnson
Killorn – Gourde – Conacher
Kunitz – Paquette – Brown/Callahan
Defense
Hedman – Dotchin
Stralman – Sergachev
Coburn – Girardi
Goalies
Andrei Vasilevskiy:  26-5-1   GAA: 1.95   SV%: .937 (Unconfirmed)
Montreal's Outlook and Past
The Habs continue to struggle adding to a disappointing season so far and would like to turn that around tonight. The Habs are currently on a 5 game losing streak and have only scored 4 goals over that span. The Habs will need to find their offense if they want any chance at grabbing a win tonight especially as they face the highest scoring team in the NHL. They can potentially pass Detroit in the standings with a win. The Habs are currently in a 5 game home stand, and this will be the second game of that stretch.
Three Keys To The Game
1. Play With Some Passion
Over the last few games the Habs have just not looked like a team that wants to win, making Carey Price's job very difficult. The Habs need to give it their all tonight in front of their home crowd to get a win. (NHL Network noted this on one of their shows)
2. Stay Out of the Box
With their top d-man still out the Habs can not afford to take any penalties as they go up against the Bolts who have scored 16 goals in their last 5 games.
3. Get the Puck to Drouin
Drouin will probably want to get some "revenge" and he knows the Bolts the best, so getting him the puck will be in their best interest.
Projected Lines
Offense 
Pacioretty – Danault – Hudon
Galchenyuck – Drouin – Lehkonen
Byron – Plekanec – Gallagher
Deslauriers – Shaw – Carr
Defense
Benn – Petry
Morrow – Jerabek
Alzner – Shlemko
Goalies
Carey Price  11-14-2   GAA: 3.01   SV%: .906 (Unconfirmed)
PLEASE NOTE THAT LINES ARE SUBJECT TO CHANGE BEFORE GAME TIME AND MAY NOT BE AS SHOWN.
PICK A TEAM