SIGN UP FOR
OUR NEWS LETTER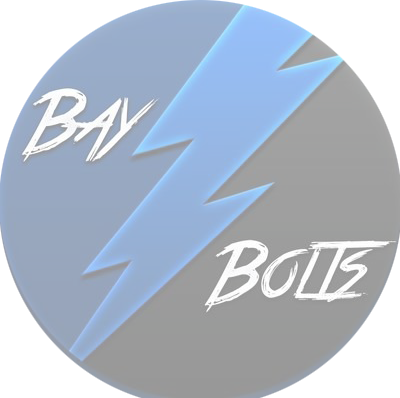 Stamkos Selected to Captain Atlantic Division All-Star Team
By Ian MacLeod
Sunny beaches, gorgeous palm-trees, and passionate hockey fans. Add all of that up and what do you get? The perfect place to host the NHL's 2018 All-Star game.
The All-Star Game, which is the annual league-wide competition that pits the game's top stars against each other in a series of skill competitions and 3 v 3 matches, will be hosted here in Tampa Bay, Florida on the weekend of January 27th-28th. Teams will be divided by division, and voting for the captains of said teams has just concluded. Our very own Steven Stamkos has been selected as the captain of this year's Atlantic division squad, just ahead of his teammate Nikita Kucherov and Toronto Maple Leaf Auston Matthews.
Here are some stats to show how impressive he's been this season and why he's so deserving of the honor. (NOTE: All stats are as of January 4th and do not include any games played on January 4th. Stats from http://scores.nbcsports.com/nhl/leaders)
His 17 goals rank in a tie for 12th in the league (tied for 2nd in the Atlantic). His 32 assists rank 5th in the league (1st in the Atlantic). His 49 total points rank 4th in the league (2nd in the Atlantic). His 12 power play goals rank 1st in the league. His 18 +/- ranks in a tie for 7th in the league (4th in the Atlantic behind 3 Lightning teammates). I should add that in both instances where Stamkos is 2nd in the Atlantic, he is second only to teammate Nikita Kucherov. And of course, perhaps most importantly, Stamkos has captained the Lightning to a 29-8-2 record, good for 60 points and first place in the entire National Hockey League.
As voted on by the fans, Alex Ovechkin (WSH) will captain the Metropolitan division squad, Connor McDavid (EDM) will captain the Pacific division squad, and P.K. Subban (NSH) will captain the Central division squad. Full team rosters have yet to be announced but can be expected in the coming days. Though it is purely speculation, we are almost certain we'll see Nikita Kucherov on the Atlantic division roster, and we wouldn't be surprised if Victor Hedman and Andrei Vasilevskiy found spots on the roster as well. Finally, All-Star game coaches are determined by who coaches the team with the highest points percentage (calculated by dividing "total points earned" / "total points possible") in the division. As the Jon Cooper-led Lightning have the highest current points percentage (60/78 = .769), Cooper is set to coach the Atlantic division squad.
PICK A TEAM