SIGN UP FOR
OUR NEWS LETTER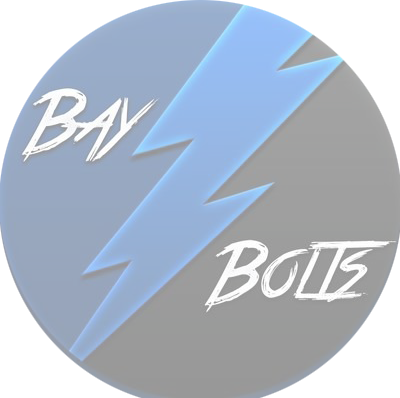 December Star(s) of the Month: Andrei Vasilevskiy & Tyler Johnson
By Johnny Gianfrancesco
Not giving Vasy star of the month this month surely would have gotten me fired from Bay Bolts but Tyler Johnson doesn't seem to care. Both had an amazing month making it so darn close we had to do 2 stars; co-stars if you will.
Tyler Johnson had an immaculate December. 8 goals in 12 games. Simply outstanding for someone who had 0 goals in the month of November. His goalless drought had hit double digits and patience was an all time low. Recently inking a 7 year $35 million dollar extension, fans expected more than 4 goals in 2 months of hockey. 11 points at the end of November, not impressive. Downright awful honestly. However, Cooper decided to put Johnson at 2nd line winger with Palat and Point and make Gourde 3rd line center. This sparked Johnson BIG TIME. 18 points in December. 12 games. There was not a game in December that Tyler Johnson didn't appear on the stat sheet. 4 in a row he recorded 2 points. Finding his groove and confidence, Johnson shows no point in slowing down and looks like THE Tyler Johnson of old , 1/3 of the former triplet line. What a wonderful Christmas gift this was. Go Johny Go!
FINALLY, Andrei Vasilevskiy. Vasy could be Star of the Month every month so far. Setting records and turning heads, Vasy has been the best player for the Lightning game in and game out. 1st in wins, 2nd in GAA & 2nd in save percentage; Vasy is a wall. A 23 year old 6 ft 3 Russian wall & he wears the Bolt proudly. Once a questionable backup, Vasy now appears to be the best goalie in Bolts history and this is only his first season as a starter. 9 wins in 10 starts through December. 3 shutouts and remarkable save percentages. Vasy delivers stability every night and makes 1 or 2 highlight saves per game. Praised by his coaches, teammates, even opponents, Vasy is having a career year & hopefully will be selected his first All-Star selection.
Honorable Mentions:
Victor Hedman: Heddy had 12 points in the month of December. Although having a slower yet still productive year, the best things the 6 ft 6 Swedish defensemen does doesn't have a stat. Breaking up rushes, joining the rush, controlling the zone and shutting down the top line, Victor is everywhere and does everything. A Norris Trophy finalist last year, he surely wants to be considered again. A plus 16 in December is an amazing stat for someone who sees 25-30 minutes of ice time and always matches against the oppositions top players. Victor is a big key to victory for the Bolts team.
Yanni Gourde: Yanni has been great all year. A tremendous forechecker and high energy forward, Yanni brings a don't quit attitude and isn't afraid to get his nose dirty. 10 points in December while centering Alex Killorn & Cory Conacher on the 3rd line. Usually this line brings you a good shift or two and usually entails clean cycles and hard forechecking followed by a few shots and some extracurricular activity after whistles. Yanni is a product of minor league development and is a fan favorite. At $1 million per year for 2 seasons, Yanni is proud of his extension and has been a big part of the Lightnings successful start so far.
#GoBolts
PICK A TEAM