SIGN UP FOR
OUR NEWS LETTER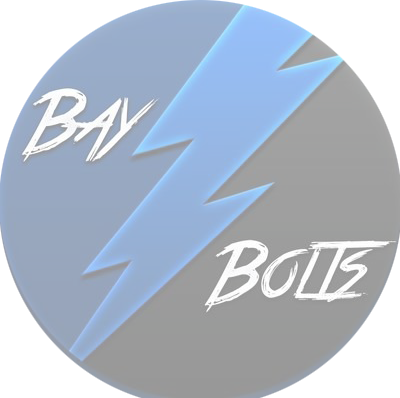 Bolts Look to Bounce Back in Ottawa
Overview
The Tampa Bay Lightning (29-8-3) will take on the Ottawa Senators (13-17-9) tonight. The Bolts will look to get back in the win column after a shootout loss to the Canadiens, while the Sens will look to try and continue their success from their game against the Sharks. last time these two teams met the Bolts took the victory in the shootout. Let's take a look at the game plan for these two teams as they get set to square off for the second time this season.
Tampa's Outlook and Past
The Bolts have played really well this season but had some issues against the Canadians that they will look to correct. The Bolts have won 3 of their last 5 games and have scored 14 goals over that span. They are second in the league in power play percentage and will again look to feed on that tonight, as they go up against the Sens who have the 4th worst Penalty kill in the NHL (76.1%). They can maintain their lead at the top of the NHL with another win tonight. The Bolts will have one more road game after this before heading back to Tampa.
Three Keys To The Game
1. Swede vs Swede
Erik Karlsson may be having an iffy year but he is no doubt a catalyst on the ice. Look for Hedman to match that.
2. Offensive Redemption
3 goals in 2 games are not too much to worry about with this team but they need to get back on track and start lighting the lamp.
3. In Vasy We Trust
Vasy had a goaltenders duel in Montreal and previously had 2 straight shutouts. Limit the shots against Vasy and help him out. Regain strong defensive form
Projected Lines
Offense 
Namestnikov – Stamkos – Kucherov
Palat – Point – Johnson
Killorn – Gourde – Conacher
Kunitz – Paquette – Callahan
Defense
Hedman – Dotchin
Stralman – Sergachev
Coburn – Girardi
Goalies
Andrei Vasilevskiy:  26-5-2   GAA: 1.92   SV%: .939 (Unconfirmed)
Injuries
None…… for once.
Ottawa's Outlook and Past
The Sens continue to have a rough season and need to turn things around soon. The Sens scored 6 goals last night against the Sharks and will look to continue that tonight, however, they will have a hard time duplicating that as they face a Bolts netminder who has 2 shutouts in his last three games. They can tie the Canucks in the standings with a win tonight. The Sens will have one last home game after this before heading out on the road.
Three Keys To The Game
1. More Defense
The Sens have let up 4 or more goals in their last 4 games they will need to turn that around tonight.
2. Stone First
Mark Stone has been the Sens best player by far as he leads the team in goals, points, and is in second for assists. The Sens need to make sure Stone has the puck at all times if they are going to beat Vasilevskiy.
3. Keep Up the Offense
The Sens were lights out on offense last night against the sharks look for them to continue that tonight.
Projected Lines
Offense 
Dzingel – Brassard – Stone
Hoffman – Duchane – Ryan
Pyatt – Pageau – Smith
Dumont – White – Burrows
Defense
Oduya – Karlsson
Phaneuf – Ceci
Harpur – Chabot
Goalies
Craig Anderson:  10-12-5   GAA: 3.15   SV%: .896 (Unconfirmed)
PLEASE NOTE THAT LINES ARE SUBJECT TO CHANGE BEFORE GAME TIME AND MAY NOT BE AS SHOWN.
PICK A TEAM