SIGN UP FOR
OUR NEWS LETTER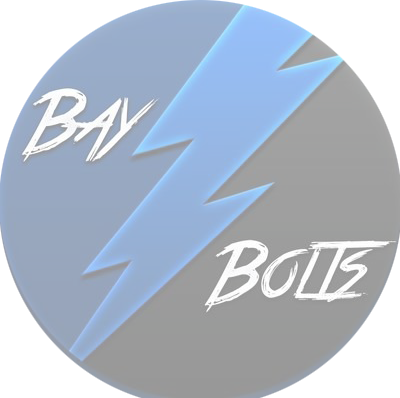 Bolts Take on the Wings For the First Time This Season
By Jake Ricker
Overview
The Tampa Bay Lightning (29-9-3) will take on the Detroit Redwings (17-16-7) tonight. The Bolts will look to get back in the win column after a few rough games and get back on track, while the Wings will look to try and continue their success from their last 4 games. Let's take a look at their game plans as they get set to square to face off
Tampa's Outlook and Past
The Bolts have struggled these past few games and need to turn things around if they want to stay on top of the league. The Bolts have won 2 of their last 5 games and have scored 14 goals over that span. They are third in the league in power play percentage and will again look to feed on that tonight, as they go up against the Wings who are 14th in penalty kill percentage (81.3%). They can maintain their lead at the top of the NHL with another win tonight. After tonight, the Bolts will head home next to start a three-game homestand.
Three Keys To The Game
1. BETTER D
Turnovers & poor coverage led to 6 goals against a 26th ranked offense. Fix it!
2. Passing Up Chances
93 shot attempts sound great but passing up and over passing on grade A opportunities isn't gonna win you games.
3. Leadership
Coop said there was some entitlement happening within the team. Time for the leaders to step up and right the ship before 2 losses become more.
Projected Lines
Offense 
Namestnikov – Stamkos – Kucherov
Palat – Point – Johnson
Killorn – Gourde – Conacher
Kunitz – Paquette – Callahan
Defense
Hedman – Dotchin
Stralman – Sergachev
Coburn – Girardi
Goalies
Louis Domingue:  0-6-0   GAA: 4.33   SV%: .858 (Likely)
Wing's Outlook and Past
The Wings continue have been really hot over their last few games and will look to continue that tonight. The Wings have scored two or more goals in their last 4 games and will look to continue that tonight as they take on a Bolts team that gave up 6 goals to the Sens. They can get within one point of three teams in the standings with a win tonight. This will be the end of the Wings homestand and they will head out on a short 2 game road trip next.
Three Keys To The Game
1. Expose The Defense
The Sens were able to get the Bolts to scramble in their defensive zone, look for the Wings to try and duplicate that tonight.
2. Domingue's Jitters
Tonight will more than likely be the first start for Domingue in a Bolts uniform.The Wings will want to try and use that to their advantage as he may not be ready for this teams style of play.
3. Don't Slow Down
The Bolts will be in the second part of a back to back so look for the Wings to keep their foot on the gas to try and catch them sleeping.
Projected Lines
Offense 
Nyquist – Zetterberg – Bertuzzi
Tatar – Larkin – Athanasiou
Helm – Nielsen – Abdelkader
Frk – Ouellet – Mantha
Defense
DeKeyser – Green
Ericsson – Daley
Kronwall – Jensen
Goalies
Petr Mrázek:  3-4-1  GAA: 3.64   SV%: .892 (Confirmed)
PLEASE NOTE THAT LINES ARE SUBJECT TO CHANGE BEFORE GAME TIME AND MAY NOT BE AS SHOWN.
PICK A TEAM