SIGN UP FOR
OUR NEWS LETTER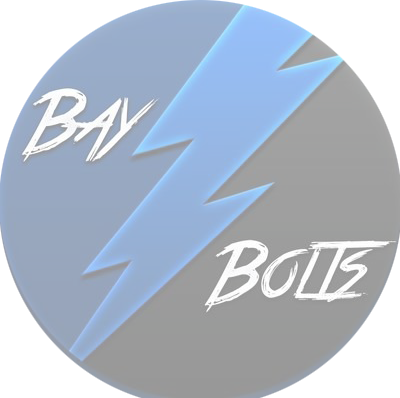 Wings…It's What's For Dinner
By Jake Ricker
Overview
The Tampa Bay Lightning got back in the win column and played a great game, Meanwhile, the Wings really struggled to shut down the Bolts offense. The Bolts are now the first team to get to 30 wins. Plus Domingue has his first win as a Bolt stopping 34 of the total 36 shots. Let's take a look at how we got here period by period.
First Period
The Bolts got off to a much better start early in this one as they played much better on defense. The Defence would step up even more as Dan Girardi flew towards the net and deflected one top shelf to make it 1-0 Bolts. Domingue also got off to a hot start as he made his first few saves as a Bolt. The Bolts offense would then continue to shine as Tyler Johnson found a rebound to put home and extended the Bolts lead to 2. Things then started to get chippy as Brayden Point and Dylan Larkin got into it and each got 5 for fighting, they also would get roughing and boarding calls. A second scrum then happened after Nikita Kucherov made a bad hit on a Wings forward which the Wings objected too. Kucherov got 2 for interference and then just a few seconds later Victor Hedman took a slashing call to make it a 5 on 3. The Bolts PK unit did a great job though blocking shots and were able to kill it off. Later in the period Yanni Gourde got into a fight with Tomas Tatar and Gourde laid a few nice blows and took him down. This period was all Bolts and Domingue looked fantastic making some great stops to keep the Wings off the board.
Goals: 2-0 Tampa Bay
Shots: 12-9 Detroit
Second Period
The Second period would start off with a little speed bump as just 3 min into the period Nyquist would rifle one home to cut the Bolts lead to 1. The Bolts did not let that hurt them though as they picked up right back where they left off. The Refs really had it out for the Bolts tonight though as we passed the halfway mark Steven Stamkos would get a roughing call and would head to the box. With 20 seconds left on the Stamkos call, Coburn would then be called for tripping and the Bolts would have to kill off a 5 on 3. The Bolts defense was on tonight though and they were able to kill it off and get back to full strength. With Just under 5 min to go, Dan Girardi went to block a shot like he does so often but the puck hit him right in the head and he went down immediately. Play was halted as trainers were rushed out to attend to him and silence fell upon everyone in the arena. Girardi was able to get up and he headed to the locker room. The Bolts were not going to let this one get away after Girardi made a huge block. Yanni Gourde then with 1 min left buried one to make it a 3-1 hockey game.
Goals: 3-1 Tampa Bay
Shots: 26-13 Detroit
Third Period
The Bolts struggled early in the third and three min into this one Abdelkader got one back for the Wings to once again cut the lead to 1. However, it was all downhill for the Wings after this as the Bolts really picked up their offense. This period went by pretty fast as there were no penalties to be called. with 7 min to go in the game Nikita Kucherov decided it was time for him to make his mark. After Stamkos won the faceoff he immediately gave the puck to Kuch who sent an absolute rocket from the circle that went right past the Wings netminder to make it 4-2 Bolts. As the game progressed the Bolts continued to shut down the Wings offensive opportunities. And even the shots that did get through were stopped by Domingue. With 4 min to go the Bolts would grab one last goal as Yanni Gourde took a shot that ended up in the back of the net to give the Bolts a 3 goal lead. The Bolts ran away with this one in the final 20 and held on to that score to get Domingue his first win as a Bolt.
Goals: 5-2 Tampa Bay
Shots 36-24 Detroit
3 Stars
Yanni Gourde (2G, 1A)
Dan Girardi (1G, 1A)
Louis Domingue (32SV)
Up Next and Final Strike
The Bolts played a much better game tonight despite giving up 36 shots, the Bolts defense and Domingue looked great. Domingue looked like he will have a bright future with the Bolts which will be big during this tougher stretch and ultimately the playoffs. Dan Girardi will hopefully be ok after taking that shot to the head, it's definitely safe to ay that his signing was not a bust.
The Bolts will look to continue their success as they return home and get set to take on the Carolina Hurricanes, January 9th, at 7:30PM.
PICK A TEAM