SIGN UP FOR
OUR NEWS LETTER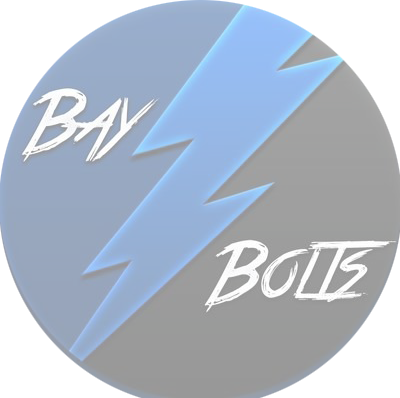 Home Sweet Home
By Jake Ricker
Overview
The Tampa Bay Lightning (30-9-3) will take on the Carolina Hurricanes (19-14-8) tonight, as the Bolts will look to continue their success. Meanwhile the Canes will look to rebound from a rough night in Boston. Last time these two teams met the Bolts took home the W with a 5-1 victory, Carolina will look to get some revenge and even the score. Let's take a look at their game plans before they get set to square to face off.
Tampa's Outlook and Past
The Bolts played a great game against Detroit and will look to carry that success over to tonight. The Bolts have won 3 of their last 5 games and have scored 16 goals over that span. They are third in the league in power play percentage and will again look to feed on that tonight, as they go up against the Canes who have the 8th worst penalty kill percentage (79.0%) in the NHL. They can maintain their lead at the top of the NHL with another win tonight. After tonight, the Bolts have one last home game before heading back out on the road.
Three Keys To The Game
1. Start Fast
Bolts started with a 2-0 lead in Detroit and even though they had some bumps, playing with the lead is always better.
2. Faceoffs
The Lightning are the 4th worst offensive draw % team, start winning faceoffs to sustain offensive pressure.
3. NO MORE TURNOVERS
the last 2 games it seems almost every goal is rewarded to a team because of a stupid play or a slow play. Play smart, pass smart & stop gifting the other team scoring chances.
Projected Lines
Offense 
Kunitz – Stamkos – Kucherov
Palat – Point – Johnson
Killorn – Namestnikov – Gourde
Brown – Paquette – Callahan
Defense
Stralman – Hedman
Sergachev – Girardi
Coburn – Sustr
Goalies
Andrei Vasilevskiy:  26-6-2   GAA: 2.04   SV%: .935 (Confirmed)
Injuries
Dan Girardi (Day to Day)
Carolina's Outlook and Past
The Canes continue to have a mediocre season and would like to play a little bit better as the season goes on. The Canes had a bad game against the Bruins surrendering 7 goals, they will need to fix that tonight as they go against a Bolts team that just put up 5 against the Red Wings. They can potentially jump 6 spots in the overall standings with a win tonight. The Canes will have one last road game before heading back to Carolina.
Three Keys To The Game
1. Play Better on D
The Canes gave the Bruins way too many opportunities and will need to limit those by not turning over the puck and making sure everyone is accounted for.
2. Shoot the Puck
Carolina has the 7th worst power play in the league and they need to start shooting the puck more in order to get more opportunities.
3. Sebastian Aho
This young star has been stellar for the Canes so far this season leading the team in goals and points and is second in assists. Look for the Canes to get the puck to him when he is on the ice.
Projected Lines
Offense 
Aho – Staal – Teravainen
McGinn – Rask- Williams
Skinner – Ryan – Lindholm
Nordstrom – Kruger – Di Giuseppe
Defense
Slavin – Pesce
Fleury – Faulk
Hanifin – van Riemsdyk
Goalies
Cam Ward:  11-3-2  GAA: 2.64   SV%: .911 (Confirmed)
PLEASE NOTE THAT LINES ARE SUBJECT TO CHANGE BEFORE GAME TIME AND MAY NOT BE AS SHOWN.
PICK A TEAM