SIGN UP FOR
OUR NEWS LETTER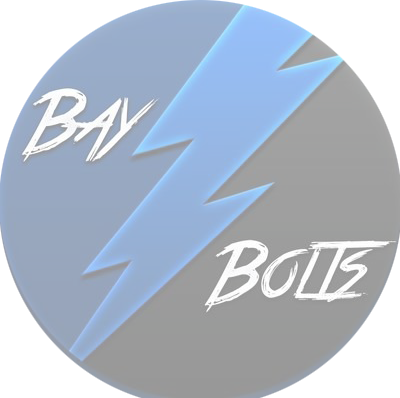 Bolts Attempt to Extinguish the Flames
By Jake Ricker
Overview
The Tampa Bay Lightning (31-9-3) will take on the Calgary Flames (22-16-4) tonight, as the Bolts will look to continue their success at home. Meanwhile, the Flames will look to continue their hot streak and extend their winning streak to 5 games. This will be the first time these two teams face off this year. Let's take a look at their game plans before they get set to square to face off.
Tampa's Outlook and Past
The Bolts played well against the Canes but still had a few issues on defense, but will look to continue their success tonight against the Flames. The Bolts have won 3 of their last 5 games and have scored 20 goals over that span. The Bolts have not had a power play for 7 straight periods but have still scored 10 goals over that span, they will look to carry that offense over to tonight. They can maintain their lead at the top of the NHL with another win tonight. After tonight, the Bolts have one last home game before heading back out on the road.
Three Keys To The Game
1. Better PK
Bolts haven't had a power play in 2 games and they haven't been the best and killing them either.
2. Rebounding Vasy
Vasy hasn't been Vezina form lately but look for Vasy to regain his form.
3. 1A1B
Kucherov and Stamkos are perennial scorers but Point Palat and Johnson are just as dangerous. They're having fun and look for it to continue.
Projected Lines
Offense 
Kunitz – Stamkos – Kucherov
Palat – Point – Johnson
Killorn – Namestnikov – Gourde
Brown – Paquette – Callahan
Defense
Stralman – Hedman
Sergachev – Girardi/Koekkoek
Coburn – Sustr
Goalies
Andrei Vasilevskiy:  27-6-2   GAA: 2.10   SV%: .933 (Confirmed)
Injuries
Dan Girardi (Day to Day). Probable Tonight
Calgary's Outlook and Past
The Flames have had a great season so far and would like to continue that tonight against a hot Lightning team. The Flames have scored 3 or more goals over their last 4 games and will need to continue that tonight against the high-powered offense of the Bolts. They can potentially move up to third in the Pacific with a win tonight. The Flames will have two more road games before heading back to Calgary.
Three Keys To The Game
1. One Goal Games
The Flames last 4 wins have come from one-goal games, they will need to continue to play good defense if this keeps up.
2. Stay out of the Box
The Bolts have gone two straight games without a powerplay, don't be the first to give them a chance on the powerplay.
3. Johnny Gaudreau
Gaudreau has been the best player for the Flames leading the team in points, assist and is third in goals. Look for him to have the puck at all times when he's on the ice.
Projected Lines
Offense 
Gaudreau – Monahan – Ferland
Tkachuk – Backlund – Brouwer
Bennett – Jankowski – Hathaway
Lazar – Stajan – Mangiapane
Defense
Giordano – Hamilton
Brodie – Hamonic
Kulak – Stone
Goalies
Mike Smith:  18-13-3  GAA: 2.55   SV%: .921 (Confirmed)
PLEASE NOTE THAT LINES ARE SUBJECT TO CHANGE BEFORE GAME TIME AND MAY NOT BE AS SHOWN.
PICK A TEAM