SIGN UP FOR
OUR NEWS LETTER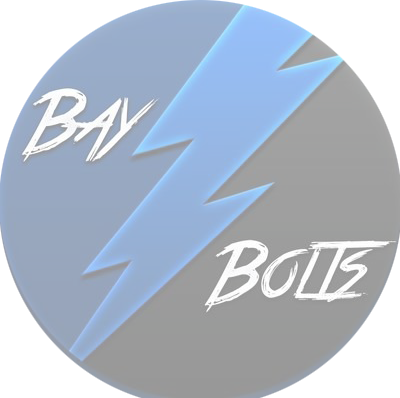 Tampa Bay Season in Review – Part 1
By Ian MacLeod
Well, that was certainly disappointing. A full out charge by our beloved Tampa Bay Lightning fell just short and reality has set in; there will be no playoff hockey in Tampa this year. Definitely underwhelming for a team that many considered pre-season favorites to win the Stanley Cup. Then again, no one could've predicted the kind of season we had. Ultimately, missing the playoffs means it was a disappointing season in my book. However, this season had a few redeeming qualities. Now that our emotions have cooled down, let's look at some positive takeaways from the 2016-17 season and what we can learn from them.
86, 77, 27, & 88
In a season where we were helplessly ravaged by injuries to key players, we needed guys to step up; these four did. Starting with NIKITAAA Â KUUUUUUCHEROV! (I'll never get tired of the way Paul Porter says it) Kuch was an absolute freak of nature this season. With his 40 goals, he was the Lightning's leading scorer and even challenged Sidney Crosby for the league lead in goals. But he was at his best down the stretch, earning his moniker of "Klutcherov". In March, he led the league with his 12 G and 22 Pts in 14 GP, seemingly willing the Lightning back into playoff contention after they were last in the Eastern Conference on February 4th. He was the driving force of a one-line team and if we had made the playoffs, he would've been seriously considered for the Hart Trophy. Lost in the hype surrounding Kucherov, Victor Hedman quietly had a monster year and was another key contributor in our playoff push. He finished the year with 16 G and 56 A, good for 72 Pts and second place among NHL defensemen in scoring. With only 4 Pts less than league leader Brent Burns and with clearly superior defensive abilities (I'm kinda biased), Hedman has been selected as one of the three finalists for the Norris Trophy. On a side note, he also broke Roman Hamrlik's record for most points in one season by a Lightning D-man. Jonathan Drouin has developed well into the MSL 2.0 we drafted him to be, finishing with a solid 21-32-53 stat line. However, other than the PP, he never got to play on a line with a true finisher that would allow him to showcase his playmaking abilities. I can only imagine what a full season on a line with Steven Stamkos would do to his stats. Finally, Andrei Vasilevskiy has emerged as our true, #1 goalie. He showed promise in the 2015 SCF against Chicago and again last year in the ECF against Pittsburgh. Though he stumbled a bit in a trial run as the #1 in December when Ben Bishop was hurt, that trial by fire served him well and he blossomed following the trade of Bishop. So what can we learn from this? Well, if we can re-sign Drouin, and Stamkos can stay healthy, the core of this team will remain competitive for years to come.
A Little Help From Syracuse
It's no secret that we had more than a little help from our AHL affiliate, the Syracuse Crunch. Some players shifted between the two clubs, while others found a new home on the NHL roster. Perhaps the biggest story was the emergence of Brayden Point. As a rookie, Point made the team out of training camp, especially rare given the way our staff has handled youngsters in the past. He showed enormous potential and proved to be a valuable offensive asset, but he didn't truly break out until after he returned from a mid-season upper-body injury. Following the trades of Valtteri Filppula and Brian Boyle, and a March 9th game against MIN in which we lost 3 centers, Point suddenly found himself centering the top line with Kucherov and Ondrej Palat. From there, he never looked back and thrived (finishing with 18-22-40). Also worth noting was the callup of Jake Dotchin. Dotchin isn't a flashy defenseman by any means, but he's smart and responsible with the puck, making him the perfect partner for the offensive-minded Hedman. Dotchin also allowed Anton Stralman to move down to the second pairing. With two solid pairings, the Lightning were able to shore up some defensive issues that had plagued them in the first half of the season. Both Point and Dotchin's play, I think it's safe to say, was enough to solidify their spot on the roster for next year. In addition, the Lightning also received contributions from players like Yanni Gourde, Adam Erne, Gabriel Dumont, Michael Bournival, and Joel Vermin. Their spots aren't guaranteed, but with the craziness coming this summer, we might see some of them back in the NHL. With the exception of Point, all of these players were sent down to the Crunch for the playoffs. With their proven NHL talent, our AHL team is looking like a powerhouse that has a great chance at a deep run. This Crunch team draws many similarities with the 2012 Norfolk Admirals team that won the Calder Cup and supplied many good players to the Lightning, such as Alex Killorn, Tyler Johnson, and Ondrej Palat. So what can we learn from these contributions? GM Steve Yzerman and Director of Amateur Scouting Al Murray have done an excellent job of putting together a deep prospect pool that the Lightning can draw from to fill in the gaps around the core mentioned earlier.
Trades
For the last couple of seasons, the Lightning haven't been very active around the trade deadline. We've had a highly competitive team that for the most part stayed the same through two extended Cup runs. Sadly, all good things must come to an end. More out of necessity with the salary cap and the upcoming expansion draft, Ben Bishop, Valtteri Filppula, and Brian Boyle all had to leave Tampa. On the outside that looks bad. All three players were vital to our Cup runs and no one really wanted to see them go. Ben Bishop, otherwise known as 'Big Ben,' turned the franchise around and brought us back into relevancy. He was arguably the best goaltender in franchise history, and certainly the best since Nikolai Khabibulin. He was a brick wall, able to shutdown and steal games all by himself, and he was the best puck-moving goalie in the league. Filppula and Boyle were both excellent veteran leaders and stalwarts in the face-off dot and on the penalty kill. They were also no strangers to playoff hockey, which helped our young and inexperienced team grow. However, Yzerman did what he does best, working his magic and turning a bad situation into an advantageous one. In return for Bishop, he netted a 7th round pick, prospect Erik Cernak, and backup goalie Peter Budaj, who proved to be a perfect complement and mentor to Vasilevskiy. In return for Filppula, he netted around $5million in cap space which will prove valuable over the summer, all for the price of a 7th round pick. In return for Boyle, he netted a 2nd round pick and prospect, Byron Froese, who will further help the Crunch in their playoff run. This isn't the first time Yzerman has made tough decisions, with Cory Conacher, Martin St. Louis, and Jonathan Drouin's situations coming to mind. And with the tumultuous events to come this summer, he's not done yet. Â What can we learn from this? Well, no matter what happens this offseason, we can rest easy with the knowledge that our GM knows what he's doing. But hey, if you've been a Lightning fan for a while, you probably already knew that.
So… What's Next?
Be sure to check out Part 2 of Season in Review where we look at some of the factors that derailed our season

The NHL Playoffs are underway! If you're not still mad about the Lightning you can watch some great playoff hockey without the stress of worrying about your own team

The AHL Playoffs are also underway! If you

are

still mad about the Lightning then you can check out our affiliate team. As mentioned, they are looking really good this year so go show them your support

Make sure to follow @Bay_Bolts for good coverage of the Crunch's playoff run and the Lightning's offseason
Want to start your sports media career? Then Join The Puck Network!
Bay Bolts is part of The Puck Network, which covers the entire NHL. There are openings to cover your favorite team(s) and earn school credits! If you are interested, then apply by filling out the form here: Join Our Team. What are you waiting for? Start your sports media career TODAY!
April 23rd, 2017
PICK A TEAM