SIGN UP FOR
OUR NEWS LETTER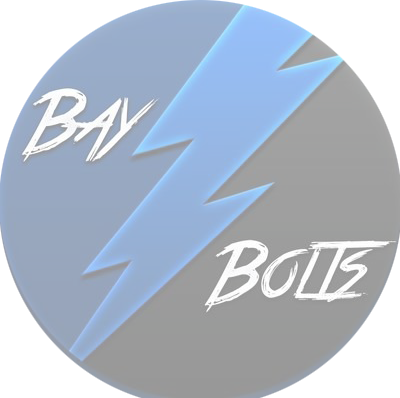 Bolts Play With Fire and Get Burnt
By Jake Ricker
Overview
The Tampa Bay Lightning took a hard hit before heading into the break, meanwhile, the Flames continued to play their best hockey and extended their wining streak to 5. The loss for the Bolts was one thing but they have potentially lost a key player for an extended period of time which really put a damper on things. Let's take a look at how we got here period by period.
First Period
The Flames got off to a quick start as Micheal Ferland put one past a stretching Vasy to put the Flames up 1-0 just a min after the period started. Just seconds later Alex Killorn got into a fight with Troy Brouwer after he close-lined Sergachev with his elbow. No there was no call on the play… The Bolts were able to pick up the pace little bit more after the early goal but it still looked like the Flames had the edge in this period. The rest of the period was a lot of back and forth as the teams exchanged shots on goal. The Bolts got some nice chances with a few min to go, including a rifle from Kucherov, but Flames goaltender Mike Smith made some great saves to keep it at a 1-0 Flames lead. Despite the early goal this was a still a close game as the Bolts played much better late.
Goals: 1-0 Calgary
Shots: 15-7 Lightning
Second Period
This period had started oddly similar to the first as it was Brayden Point this time though firing one past Smith to tie the game at 1. The Bolts would then FINALLY get a powerplay as Bennet would get called for holding, however, the bolts were unable to convert. Probably because of the fact they have not had one for 8 straight periods. The Bolts offense continued to shine through in period number 2 as they got plenty of scoring chances. Cedric Paquette would then get a breakaway chance but was hooked and was awarded a penalty shot! Paquette made a nice move but was denied by Smith so it remained a 1-1 game. Victor Hedman then made what looked like to be a normal check but struggled off to the bench and headed to the locker room (looked like he might have turned his ankle upon review). After going over 2 games without a power play the Bolts would then get their third one in a row as Hathaway got 2 for a high stick. The Bolts would not be able to convert though and it remained a 1-1 hockey game. Just a few min later Johnny Gaudreau would get around the Bolts defense and walk in all alone making no mistake as he put the Flames up 1. The Flames then got right back to work as Sam Bennett took a shot just a few min later that ended up in the back of the net to make it 3-1 Flames lead. The Injury to Hedman to seemed to "slow down the Bolts" as they trailed by 2 at the end of the second.
Goals: 3-1 Calgary
Shots: 26-18 Lightning
Third Period
Things didn't get any better for the Bolts as just a few minutes in it was Mark Jankowski who avoided three bolts defensemen and sniped one past Vasy to make it 4-1 Flames. The Bolts would then get a power play chance as Ferland went to the box for tripping. However, the power play unit would then hit the post twice and would not be able to get one past Smith. Despite the power play, the Bolts woes would continue as Tkachuk made it a 5-1 hockey game. Smiths great play would continue and the Bolts could not get any more offense going. Both teams would get a few more shots before the period ended but the Flames would hold on to win this one and continue their streak.
Goals: 5-1 Calgary
Shots 33-24 Lightning
3 Stars
Mike Smith (33 SV)
Johnny Gaudreau (1G, 1A)
Brayden Point (1G)
Up Next and Final Strike
This was a rough game for the Bolts, especially with the Hedman injury. After the game, Stamkos said, "You can't replace a guy like that." when asked about the injury. However, if there is a silver lining to this game, the Bolts are headed into the bye week. Hopefully they can get healthy and bounce back against Vegas.
The Bolts will head into their bye week and will look to get healthy before getting set to take on the Golden Knights, January 18th, at 7:30PM.
PICK A TEAM