SIGN UP FOR
OUR NEWS LETTER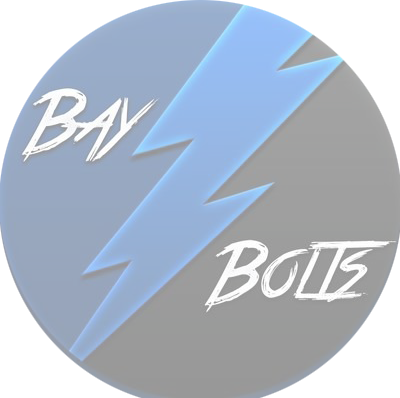 Atlantic Division Battle Royale
By Jake Ricker
Overview
Tonight it's the Tampa Bay Lightning (38-14-3) taking on the Toronto Maple Leafs (33-19-5). The Bolts will look to extend their wining streak to 3 games, while the Leafs will look get their 4th win in a row. This will be the 2nd time these two teams face off with the first meeting ending in a 2-0 Bolts victory. The Bolts will look to grab the series lead while the Leafs will look to even the series at 1. Let's take a look at the game plan for these two teams as they get set to square off.
Tampa's Outlook and Past
The Bolts have won 4 of their last 5 games scoring 22 goals over that span. The Bolts are coming off a win against the Kings were Vasy stole the show to grab the win. The Bolts have gotten off to hot starts in their recent games but have struggled holding on to their lead at the end. They will need to make sure they can hold the lead to get a win tonight. This will be the first game of a two game road trip before heading back home. They will look to maintain their top spot with another win tonight.
Three Keys To The Game
1. Vezinalevskiy
Vasy has been OUTSTANDING all year & dominated again vs LAK. If he starts, look for the Russian wall to be solid once again.
2. A Little Help?
One thing about this Lightning team, they have an elite goalie and they use him… And maybe too much recently. Have to play better in front of Vasy. Cant allow 30+ shots every night.
3. Star Power
The Maple Leafs are heating up and so are Stamkos and Kucherov. Lets see who's hotter.
Projected Lines
Offense 
Kunitz – Stamkos – Namestnikov
Johnson – Point – Kucherov
Gourde – Peca – Killorn
Erne – Paquette – Callahan
Defense
Hedman – Dotchin
Sergachev – Stralman
Coburn – Girardi
Goalies
Andrei Vasilevskiy:  33-10-2   GAA: 2.29   SV%: .929 (Confirmed)
Injuries
Ondrej Palat (3-5 Weeks)
Toronto's Outlook and Past
The Leafs have been hot as of late and are having a great season. The Leafs are on a 3 game winning streak scoring 16 goals over those three games. The Leafs have the 6th best penalty kill in the league (82.8%) and will look to use that to their advantage tonight, as they face the Bolts who have the 2nd best power play. The Leafs will have one more home game tonight before heading back out on the road. They will look to maintain 3rd place in the Atlantic division with a win tonight.
Three Keys To The Game
1. Keep scoring
In 2 of their last 3 games the Leafs put up 6 or more goals in the game, they will look to continue this tonight as they face another high-powered offense.
2. Shoot Shoot Shoot
The Bolts tend to let up a lot of shots evrey night, take advantage and take evrey shot you get.
3.  James Van Riemsdyk
Van Riemsdyk has ben really hot as of late as he is on a three game point streak and has scored a goal in his last two games. look for him to have the puck at all times when hes on the ice.
Projected Lines
Offense
Hyman – Mathews – Nylander
Marleau – Kadri – Marner
Van Riemsdyk – Bozak – Brown
Komarov – Moore – Kapanen
Defense
Rielly – Hainsey
Gardiner – Zaitsev
Dermott – Polak
Goalies
Frederik Andersen 27-15-4  GAA: 2.65   SV%: .965 (Confirmed)
Injuries
Joffrey Lupul (Out Indefinitely)
PLEASE NOTE THAT LINES ARE SUBJECT TO CHANGE BEFORE GAME TIME AND MAY NOT BE AS SHOWN.
PICK A TEAM