SIGN UP FOR
OUR NEWS LETTER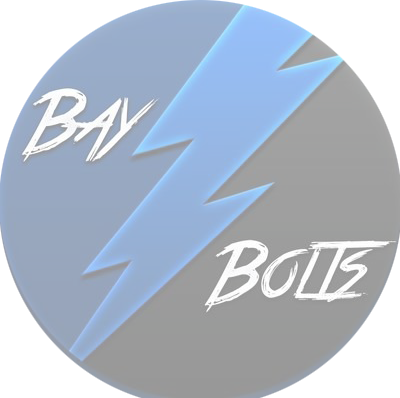 Tampa Bay Season In Review – Part 2
By Ian MacLeod
This is part 2 of the Tampa Bay Lightning's 2016-17 season in review. In Part 1, we examined the highlights of this past season. If you haven't already, I'd recommend that you read it here. In this part, we are going to look at some of the things that derailed our season and what, if anything, we can learn from them.
Injuries
Public enemy #1. I think we can all agree that injuries were one of the biggest factors that played into us missing the playoffs. Key injuries have become a recurring problem. Going back to the 2013-14 season, Steven Stamkos broke his right tibia in Boston and was out for a large portion of the year. Then about a week before the playoffs, Ben Bishop (who arguably carried us back into relevancy) hurt his wrist in Toronto. Our backup at the time, Anders Lindback, was not suited to carry Bishop's load and we were promptly swept by Montreal in the first round. Then the next year we battled all the way to the SCF where Bishop was hurt again, in addition to our leading scorer in the playoffs, Tyler Johnson. We were beaten by Chicago in 6 games. Last year Stamkos and Anton Stralman were both injured before the playoffs started, and Bishop was hurt in Game 1 of the ECF. The Bolts managed to take the Penguins to 7 games before being eliminated. Injuries have played a key role in derailing recent seasons, and this campaign was no different. Not a single player on the Lightning played in all 82 games. I'll let that sink in. In addition, the cap hit of our injured players amounted to $16.12 million, tops in the league. This included long term injuries to Stamkos and Ryan Callahan. At times, injury seemed inescapable. It was like they were being handed out by a trigger-happy Oprah. "You get an injury! You get an injury! We all get injuries!" (No? Ok I'll stop) What can we learn from this? Well, not much given the unpredictability of injuries. We do have a probable cause though. The Lightning had played more hockey the past two seasons in addition to sending more players to the World Cup of Hockey than any other team in the league. The constant wear and tear of an 82-game season + playoffs takes a toll on a player, both mentally and physically. That started to show this year. If anything, the boys are getting some much-needed rest, and should be ready to go next season. In his end of the year exit interview, General Manager Steve Yzerman stated that he didn't think injuries were the reason we missed the playoffs. He said that despite the injuries, we needed to find ways to win. This is completely true, however injuries were the root cause of some of our other problems.
Inconsistency
You might remember that the reason we were so successful during our 2015 Stanley Cup run was our consistency. All year long, we never lost more than 2 games in a row until the last 3 games of the playoffs. Conversely, the same was true about our wins for much of this season. They were hard to come by, and this was partly because of injuries. Injuries affect more than just those who are injured. For those still in the locker room, losing a teammate to injury hurts morale and chemistry. Stamkos and Callahan are leaders and big voices in the locker room. To lose them for long periods of time does not help team morale. Similarly, the rotating door of injured players in combination with Coach Jon Cooper's tendencies to use his 'line blender' do nothing to help chemistry. Players never got the chance to mesh with their line mates before they were inevitably switched up again. I think this contributed to the inconsistent play that we saw from the Lightning for much of the season. What can we learn from this? Because of their mental fatigue, I think they just lost focus. After two deep Cup runs, it's easy to brush off the regular season and immediately look ahead to the next playoffs. However, with the NHL's level of parity (which is a good thing and makes it infinitely more competitive and entertaining than the NBA), the playoffs are not a guarantee. Every team must continue to work hard because there is always another team waiting to take their spot. No team can sit back until they've punched their ticket to the big dance. This lack of focus and drive leads me to my next point.
Lack of Team Effort/Urgency
Going back to what Yzerman said in his exit interview, the team has to find ways to win, and that starts with the players that aren't injured. There is a common philosophy in the hockey world known as "next man up." When one player goes down, another has to step up. Some players did just that (Nikita Kucherov, Victor Hedman), while others didn't (I'm looking at you Alex Killorn, JT Brown, & Vladislav Namestnikov). While Kucherov and Hedman did almost carry us to the playoffs, hockey is a team sport and success requires contributions from everyone. Some of the aforementioned "core" players flat-out disappeared for large portions of the season when the team needed their help and leadership the most. Luckily (and sadly) some young guns from Syracuse were able to step up and fill the gap. They helped the Lightning go on a 18-6-5 rally to finish the season. If that sort of urgency had been there all season, the Lightning would've made the playoffs, simple as that. On a game-to-game basis, the Lightning struggled. They allowed the opening goal 49 times in 82 games, digging themselves into holes that they often couldn't climb out of (a metaphor for the season). They went a combined 1-5 against the three worst teams in the league. Those 10 lost points would've propelled them to 1st place in the Atlantic division. They also exhibited defensive lapses that cost them games they should've won. Following a close OT loss to Dallas in February, I ironically and prophetically tweeted the following:
That was just one of a number of games all season long where we played well enough to win, but a few mistakes cost us the game. Obviously, any one of those games would've put us in the playoffs. Our lackadaisical mindset came back to bite us. So what can we learn? The team can't afford to be content and sit back, and its leaders/core players need to lead by example. Hopefully, a long summer's rest will allow the team to come back to training camp with refreshed minds and bodies, ready to attack the next season looking for redemption.
So What's Next?
The Stanley Cup Finals are here! Watch as the Nashville Predators and Pittsburgh Penguins go at it for Lord Stanley's Cup.
The AHL Calder Cup Finals are also here! Our AHL affiliate, the Syracuse Crunch, won the Eastern Conference and will face off against the Grand Rapids Griffins (DET) for the Calder Cup.
Make sure to follow @Bay_Bolts for good coverage of the rest of the Crunch's playoff run and the Lightning's offseason.
Want to start your sports media career? Then Join The Puck Network!
Bay Bolts is part of The Puck Network, which covers the entire NHL. There are openings to cover your favorite team(s) and earn school credits! If you are interested, then apply by filling out the form here: Join Our Team. What are you waiting for? Start your sports media career TODAY!
June 9th, 2017
PICK A TEAM