SIGN UP FOR
OUR NEWS LETTER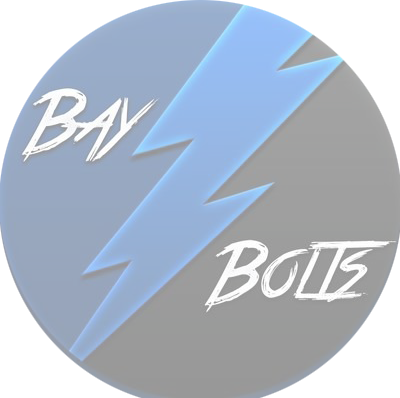 Bolts Take on Red Hot Panthers in the Sunshine Showdown!
By Jake Ricker
Overview
Today it's the Tampa Bay Lightning (45-17-4) taking on the Florida Panthers (32-25-6). The Bolts will look to continue their success, while the Panthers will look to continue their recent hot streak as they make a playoff push. This will be the 4th time these two teams face off with the first meeting ending in a 5-3 Lightning victory, the second ending in a 5-4 Panthers victory, and the third ending 8-5 Lighting victory. The Bolts will look to extend their series lead while the Panthers will look to even it up. This is a potential playoff matchup so we should be in for a great game tonight. Let's take a look at the game plan for these two teams as they get set to square off.
Tampa's Outlook and Past
The Bolts have won 4 of their last 5 games scoring 21 goals over that span. The Bolts had a crazy game against the Flyers and played great on offense but had some issues on defense. The Bolts are currently ranked 3rd in the league in power play percentage (24.2%). They will look to continue this success tonight as they take on the Panthers who are ranked 20th in the PK department (79.3%). This is the second game of an 8 game homestand for the Bolts. They will look to maintain their top spot in the league with another win tonight.
Three Keys To The Game
1. #1 BIG CAT
Vasilevskiy has been remarkable this season and he will need to be up to the task again vs a red-hot Panthers team.
2. Sunshine Rivalry
Top dog vs streaking wild carders, this should bring an even new spark to the already heated rivalry of these 2 Florida teams.
3. Contain Barkov
Sasha Barkov is a dark horse for league MVP. Bolts should keep their eyes, and Victor Hedman, on him all night.
Projected Lines
Offense 
Killorn – Stamkos – Kucherov
Gourde – Point – Miller
Conacher – Johnson – Callahan
Erne – Cirelli – Kunitz
Defense
Hedman – Girardi
Sergachev – Stralman
Coburn – Sustr
Goalies
Andrei Vasilevskiy: 38-12-3 GAA: 2.41  SV%: .926 (Unconfirmed)
Injuries
Ondrej Palat (1-2 Weeks)
Ryan McDonagh (Day to Day)
Peter Budaj (Week to Week)
Florida's Outlook and Past
The Panthers have been very hot as of late, and they will look to continue that success tonight. The Flyers have won 5 of their last 5 games scoring 20 goals over that span. The Panthers are ranked 20th overall on the power play (19.1%) and will look to use that to their advantage as they take n the Bolts who are ranked 24th (77.6%) in the PK department. this will be the only road game for the Panthers before they head back home. The Panthers will look to take back the last wildcard spot in the Eastern Conference with a win tonight.
Three Keys To The Game
1. Offense
The Panthers have scored 3 or more goals in each of their last 5 games and will need to continue that tonight as they face a Bolts team who scored 7 in their last game.
2. Playoff Push
Not only will this game have playoff intensity but the Panthers are fighting for their playoff lives. Use this as motivation and don't slow down.
3.  Shut Down Kuch/Stammer
With Nikita Kucherov back in the lineup, the duo of Kuch and Stammer are back and better than ever. Make sure they are locked down at all times.
Projected Lines
Offense 
Dadonov – Barkov – Bjugstad
Huberdeau – Trocheck – Brickley
McGinn – McCann – Mamin
Haley – Mackenzie – Sceviour
Defense
Yandle – Ekblad
Matheson – Pysyk
Weegar – Petrovic
Goalies
Roberto Luongo  12-7-1  GAA: 2.50   SV%: .930 (Unconfirmed)
Injuries
Denis Malgin (Day to Day)
Frank Vatrano (Day to Day)
PICK A TEAM