SIGN UP FOR
OUR NEWS LETTER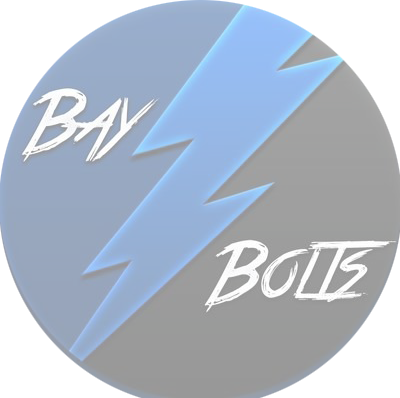 The Lightning Dominate for 40, Hang on to Win 5-3
By: Tyler Santana
Overview
The Bolts came into this game winners of their last three and having played in six consecutive OT/Shootout games. The Bolts started out with an epic beating, outshooting New York 17-0 at one point and leading 2-0. The Bolts would carry play through two periods but played a poor 3rd period. They ultimately did get their 5-3 victory and 4th straight win.
1st Period
The Lightning came out of the gates jumping. Just 2:31 into the game Cedric Paquette scored on Henrik Lundqvist to give the Lightning a 1-0 lead. 5 minutes after that, Adam Erne would pot his 3rd of the season to give the Lightning a 2-0 lead. The Lightning were able to fire off 17 SOG before the Rangers got their first and lead 19-1 in shots later in the period. The Bolts controlled the play and kept the Rangers from getting comfortable as they only managed 5 shots in the first 20 mins.
Shots 21-5 Lightning
Score 2-0 Lightning
2nd Period
The Lightning came rip-roaring just like they started the first, with Anthony Cirelli tipping a Mikhail Sergachev point shot just 1:53 into the second and the Bolts were up 3-0. The Rangers struck back as Ryan Spooner buried a rebound past Andrei Vasilevskiy to make it a 3-1 game. 5 minutes later, Anthony Cirelli took a puck away from Henrik Lundqvist behind the net and fed Chris Kunitz who buried it to push the Lightning lead back to 3 goals. Henrik was pulled from the game and replaced by Alexander Georgiev. It didn't matter if they put Alexander Georgiev or Alexander the great in net, the Bolts wanted another goal, and the got one as Tyler Johnson scored 5 minutes after Kunitz and it was 5-1 Tampa. That would be our score as the second period ended.
Shots 36-20 Tampa
Score 5-1 Tampa
3rd Period
Much like Chinua Achebe's book, this 3rd period saw things fall apart. They just weren't pushing like they had been, and the Rangers took advantage. 3:27 into the 3rd, Mats Zuccarello tipped a pass up and over the shoulder of Vasilevskiy to make it a 5-2 game. Vasy had to make too many saves in this period, especially when he's feeling fatigue and you have the playoffs around the corner. He couldn't save them all though. Kevin Hayes tipped a puck through Vasy to make it 5-3 Lightning. The game would end as such, but not without a few more Ranger chances. If the Bolts want to make a deep playoff run, they need to start limiting shots on Vasy and playing a full 60, not winning the first 40 and stopping.
Shots 45-30 Tampa
Bolts win 5-3
3 Stars
1st Star: Anthony Cirelli (1G,2A)
2nd Star: Chris Kunitz (1G, 1A)
3rd Star: Cedric Paquette (1G)
Up Next
We take on the Montreal Canadiens at 1:00 pm Saturday, March 10th.
PICK A TEAM