SIGN UP FOR
OUR NEWS LETTER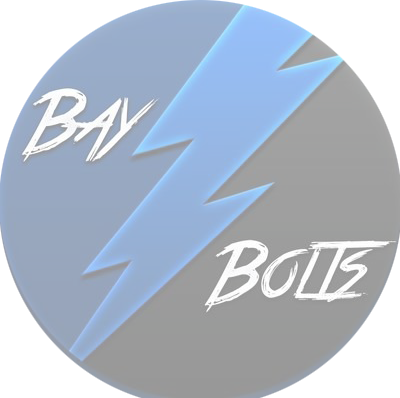 Bolts Welcome the Injured Canadiens​
By Jake Ricker
Overview
Today it's the Tampa Bay Lightning (47-17-4) taking on the Montreal Canadiens (25-31-11). The Bolts will look to continue their hot streak at home, while the Canadians will look to spoil their division rivals streak. This will be the 4th time these two teams face off with the first meeting ending in a 3-1 Lightning victory, the second in a 2-1 Montreal shootout victory, and the last one ending in a 4-3 Lightning shootout victory. The Bolts will look to take a 3-1 series victory while the Habs will look even the series at 2. Let's take a look at the game plan for these two teams as they get set to square off.
Tampa's Outlook and Past
The Bolts have won 4 of their last 5 games scoring 23 goals over that span. The Bolts finally were able to end a game in regulation despite a very shaky third period. Last time the Bolts played in a 1:00 o'clock game there was a total of 13 goals scored. They will look to make sure the defense is much better this time around. The Bolts are currently ranked 3rd in the league in power play percentage (23.8%). They will look to continue that success tonight as they face the Habs who have the 4th worst PK in the NHL (76.3%). This is the fourth game of an 8 game homestand for the Bolts. They will look to maintain their top spot in the league with another win today.
Three Keys To The Game
1.Start strong, finish strong
A full 60 minutes will be needed to seal a victory. No more 3rd-period lacking effort.
2. Kids are Rolling
Anthony Cirelli followed with Adam Erne have been doing their fair share. Keep em going.
3. Play Smart
Good changes. Good passes. Keep it simple. Don't let a big lead make you lazy.
Projected Lines
Offense 
Killorn – Stamkos – Kucherov
Gourde – Point – Miller
Conacher – Johnson – Callahan
Erne – Cirelli – Kunitz
Defense
Hedman – Girardi
Sergachev – Stralman
Coburn – Sustr
Goalies
Louis Domingue: 4-8-0 GAA: 3.81  SV%: .881 (Unconfirmed)
Injuries
Ondrej Palat (1-2 Weeks)
Ryan McDonagh (Day to Day)
Peter Budaj (In Syracuse for Reconditioning)
Montreal's Outlook and Past
The Habs have had a disappointing season as they sit at the bottom of the league and most of their players are hurt. The Habs have won 2 of their last 5 games scoring 14 goals over that span. The Habs are ranked 18th overall on the power play (19.8%) and will look to use that to their advantage as they take on the Bolts who are ranked 24th (77.7%) in the PK department. The Habs will have one last road game after today before they head back home. The Habs will look to spoil the Bolts 4 game win streak with a win today.
Three Keys To The Game
1. Young Guns
With all the injuries for the Habs, they will really need their rookies to step up their game.
2. Defense
The Habs have surrendered 5 or more goals in their last 2 games. This needs to be fixed as they take on the top scoring team in the NHL.
3.  Drouin
Since the big trade between Drouin and Sergachev, Drouin has not played up to his full potential. Step up and lead this team to victory.
Projected Lines
Offense 
Galchenyuck – Drouin – Lehkonen
Scherbak – Carr – Gallagher
Byron – De La Rose – Shaw
Deslauriers – De La Rose – Shaw (Logan)
Defense
Reilly – Petry
Alzner – Juulsen
Benn – Valiev
Goalies
Charlie Lindgren:  4-6-2   GAA: 2.78   SV%: .914 (Unconfirmed)
Injuries
Carey Price (Out Indefinitely)
Shea Webber (Out for Season)
Max Pacioretty (Out Indefinitely)
Ales Hemsky (Day to Day)
David Schlemko (Day to Day)
Charles Hudon (Day toDay)
Victor Mete (Out Indefinitely)
Phillip Danault (Day to Day)
Rinat Valiev (Day to Day)
PICK A TEAM