SIGN UP FOR
OUR NEWS LETTER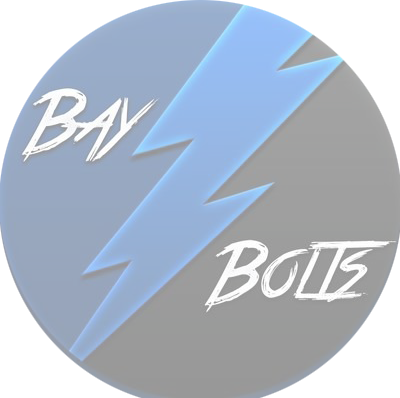 Bolts Get Their Second Win in a Row Against Jersey
By: Victor Cabrera
Overview
The Tampa Bay Lightning looked to capture a 2-0 lead series as they hosted the New Jersey Devils for game 2 of the opening round. A tough series as New Jersey had beaten Tampa Bay in all 3 regular season matchups while Tampa won the first matchup of the playoffs. Now to break down game 2 period by period.
First Period
The game started physical with hits and some after the whistle action. The game's opening goal came late into the first with the Lightning taking advantage of a Devils line change and Brayden Point skating into the zone shooting and puck off the post and in for the lead. The Devils would tie the game later in the first after a faceoff win and a loose puck found the back of the net. The period also featured a few big saves by Vasilevskiy.
Score 1-1
6-10 SOG New Jersey
Second Period
The Lightning recaptured the lead following a delay of game penalty on the Devils. Alex Killorn tipped a pass in the slot to score and make it 2-1. A puck battle in the offensive zone lead to McDonough to shoot and Tyler Johnson deflecting the puck to score making it 3-1. Later on a 4 on 4 lead to New Jersey getting high quality chances but Vasilevskiy denied the Devils from cutting the lead. On that same 4 on 4 play Kucherov skated through the neutral zone, tipped a pass to himself, passed the puck but fortunately got a bounce of the Devils' defender and scored making it 4-1. The Lightning were not done as they found another goal later on the power play from Alex Killorn making it 5-1. After the goal the Devils switched goaltenders. In the closing minute of the period the Devils struck back making it 5-2.
5-2 Tampa
SOG 16-25 New Jersey
Third Period
The Lightning held a comfortable three goal lead going into the third. The Lightning came close to scoring again but Paquette was robbed by Schneider. The Devils late in the third round a goal off a shot from the slot that beat Vasilevskiy for a 5-3 score. Late in the game Vasilevskiy made a big save point blank of Miles Wood and after video review there was still no goal. The Devils looked to ease their frustrations with some altercations in the closing seconds of the game.
5-3 Tampa Wins
SOG 26-44 New Jersey
Three Stars


PICK A TEAM