SIGN UP FOR
OUR NEWS LETTER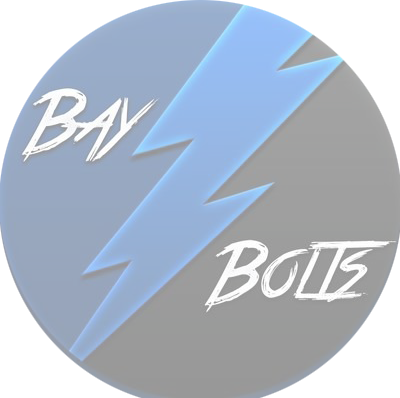 Lightning Moving Forward Into the Off-Season
By: Luke Finlay
After a devastating loss to the Washington Capitals in Game 7 of the Eastern Conference Finals, GM Steve Yzerman and the Tampa Bay Lightning look onto the offseason. There are many topics to be discussed with key players like Brayden Point, and Nikita Kucherov being due for a contract next offseason. Or perhaps, this offseason.
Brayden Point and Nikita Kucherov
Like I previously stated, Brayden Point and Nikita Kucherov are eligible for contract extensions on July 1st. However, for Nikita Kucherov and his agent Dan Milstein, they aren't worried about a contract extension at the moment but might look to sign in the late summer of this offseason, or maybe during the season. There is no reason to worry about a potential Kucherov departure, as Kucherov's agent Dan Milstein said that Kucherov wants to stay, and the worst case scenario is arbitration next offseason. I think there is a very slim chance that Kucherov won't be in Lightning jersey for a long time.
Now, for Brayden Point. There are two scenarios that I think could happen, but as me and you both know I am not a hockey insider. For the first scenario, you could see Brayden Point sign a bridge deal like Kucherov previously did in 2016. As much as that would be appreciated and praised for to save cap space, I find it at a very low chance that happens (personally). Now for the second scenario, is a long-term extension this summer with around a 6 million dollar cap hit. But, I think Yzerman's first priority is Nikita Kucherov, as it should be. There is always a possibility that he can sign on July 1st, but I don't think Yzerman will look to do that. The most recent extension he inked with a player was in 2016, when he locked up 2x Norris Trophy Finalist Victor Hedman, with an 8-year extension for 7.875 million. After that, it's a very slim history. So, I don't think Brayden Point will sign an extension this upcoming summer. But still, no reason to worry.
Upcoming Free Agents in 2018
This is a pretty quiet offseason compared to recent years with Yzerman at the helm. For free agents this offseason we have:
J.T. Miller (RFA)
Adam Erne (RFA)
Cedric Paquette (RFA)
Slater Koekkoek (RFA)
Chris Kunitz (UFA)
Andrej Sustr (UFA)
However, I only see 3 coming back which are J.T. Miller, Adam Erne, and Cedric Paquette. Paquette I think will sign his final contract with the Lightning for 1 more year, with a cap hit of around 1 million. For, Adam Erne is a must re-sign. He will take Kunitz's spot on the roster easily in my opinion. I think he'll sign a 2 year deal with a cap hit of around 850,000- 1 million. Now J.T. Miller is an interesting one. As you can remember he came over on the trade deadline with Ryan McDonagh. He fit in nicely in the regular season but, wasn't playing to his full potential in the playoffs. I personally can't predict a contract for him because his ideal cap hit and term are a little complicating.
Upcoming Free Agents in 2019 
Nikita Kucherov (RFA)
Brayden Point (RFA)
Jake Dotchin (RFA)
Yanni Gourde (UFA)
Cory Conacher (UFA)
Ryan McDonagh (UFA)
Anton Stralman (UFA)
Braydon Coburn (UFA)
Dan Girardi (UFA)
Peter Budaj (UFA)
Yeah, Steve Yzerman has his work cut out for him again. As of right now, we obviously can't predict contracts as trades might happen, age increases, and the supposed cap increase.
2018 and 2019 NHL Draft
Here is a list of our draft picks for the 2018 NHL Draft:
1st round- N/A (traded to NYR)
2nd Round- Yes/ TBD
3rd Round- Yes/ TBD
4th Round- Yes/ TBD
5th Round- Yes/ TBD
6th Round- Yes/ TBD
7th Round (from LAK in Bishop trade)- Yes/ TBD
7th Round- Yes/ TBD 
Here is a list of our draft picks from 2019 that we DON'T have:
1st (if we win the cup, then NYR get our first again)
No 2nd (at the moment)
PICK A TEAM