SIGN UP FOR
OUR NEWS LETTER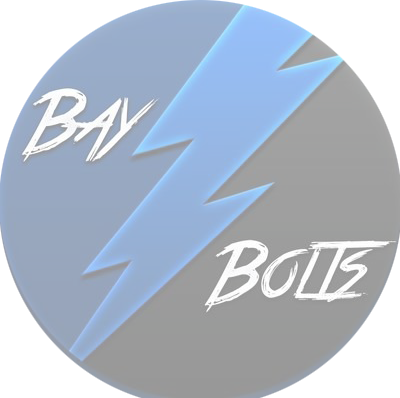 Rick Bowness and Brad Lauer Not Returning
By: Luke Finlay
It was reported late last night by Elliotte Friedman, that assistant coach Rick Bowness would not return to the Lightning bench for the 2018-2019 season. This morning, the Tampa Bay Lightning made it official. However, they also stated that they are mutually parting ways with assistant coach Brad Lauer, with his contract expiring this offseason. So why did this happen, and who will replace Rick Bowness and Brad Lauer?
Rick Bowness's Tme With the Tampa Bay Lightning
In 2013, Steve Yzerman brought in veteran coach Rick Bowness, to help ease Jon Cooper into his newly acquired role of head coach for the Tampa Bay Lightning. This move helped tremendously for the organization, and for Cooper. When Rick Bowness was brought in, it was specified that his role was to take care of the defense as well as the penalty kill. In his first year as a Lightning assistant coach, the penalty kill percentage was 80.74%, and the goals against ranked 11th in the league.
In the 2014-2015 season, the penalty kill improved to an 83.66%, and the goals against ranked 11th in the league yet again. Not a bad 2 years for Rick Bowness, I must say.
His best year behind the Lightning bench was the 2015-2016 season, where they ranked 4th in goals against and had a penalty kill percentage of 84.05%.
However, the next 2 following seasons weren't bad but they could've definitely been better. In the 2016-2017 season, you can remember our injury-riddled season. For your sake and mine, I will not venture in that territory.  But, the Lightning ranked 16th in goals against, and the penalty kill percentage was 81.40%.
The 2017-2018 season was the season that got Rick Bowness fired. There were no excuses, especially after acquiring defenseman Ryan McDonagh, and already having some good penalty kill forwards like Ryan Callahan, Tyler Johnson, and Brayden Point. Not to mention we have Anton Stralman, and 2x Norris finalist Victor Hedman as well. The Lightning ranked 13th in goals against and had an absolutely terrible penalty kill percentage of 76.03%. That is the definition of not getting the job done. Especially with the players that were available to him, like the ones I've listed above.
Coaching aside, Rick Bowness is a great man in the NHL, and for the Tampa Bay Lightning community. Bay Bolts and I wish nothing but the best for the rest of his coaching career. There will definitely be interest from other NHL clubs.
Brad Lauer's Time With the Tampa Bay Lightning
General Manager Steve Yzerman brought in Brad Lauer during the 2015 offseason. Brad Lauer had tremendous success years before joining the Tampa Bay Lightning, with the Anaheim Ducks as an assistant coach as well. Anaheim had a great offense and record with Lauer. In his first year with the Ducks, they finished 5th in the Pacific division. However, the next 3 years were great. The next season they finished 1st in the Pacific division, and in the 2013-2014 season, they had the best season and record in the western conference. They also finished tied for first in the western conference, in the 2014-2015 season.
So when Steve Yzerman hired Brad Lauer, he had every right to be excited.
The signing of Brad Lauer paid off, as in the 2015-2016 season the Lightning reached the Eastern Conference Final, we won't speak of 2016-2017 :), and this season the Lightning had the best offense in the NHL. However, Lauer was brought in to see over everything equally from offense to defense. So, as you can imagine he didn't do what he was required to do to his full extent. Also, his contract was up this offseason and it was a mutual decision between Lauer, and the Lightning as well.
Bay Bolts and I wish nothing but the best for Brad Lauer, and Brad Lauer will definitely have interest from other NHL clubs.
Moving Forward
As you can imagine, the departures of Brad Lauer and Rick Bowness leave vacancies for the Lightning bench. One of them can be filled easily from within the Lightning organization, with Syracuse Crunch head coach Benoit Groulx. As reported by Joe Smith, the Lightning can see Groulx as an NHL head coach someday. Promoting him to the big league can definitely make that happen. It's also a wise move to bring him in, as he does a great job developing young players. The reason I say that, is because we have a kid on the blue line you may have heard of. His name is Mikhail Sergachev. Also, with guys like Erik Cernak and perhaps Cal Foote looking to make the jump either this offseason or the next, it would make perfect sense.
So for one vacancy, I say give Benoit Groulx the promotion.
As for the other vacancy, you may have to look outside the Lightning organization. Even though it's unlikely, Yzerman can always take a look at Scott Stevens. Stevens doesn't work for a club at the moment, but he does understand the concept of defense well. However, like I mentioned it would be unlikely as Stevens left the Minnesota Wild after only a year of being an assistant coach, to spend more time with his family.
So Scott Stevens is probably not an option at the moment.
But, if Yzerman is looking to bring in fresh names he could always bring in Sheldon Keefe from the Toronto Marlies. Cooper doesn't need more veteran presence around him with him being a veteran coach now. However, I wouldn't be surprised to see Keefe want to stay if there ever were a promotion to join Mike Babcock on the bench. So bringing in Keefe is a sticky situation as well in my opinion.
You also have to think of all the endless connections Steve Yzerman has though. With Yzerman being one of the best players to ever play hockey, and his success in hockey as a GM and a player, we will get a good replacement whoever it is.
To recap, for one I would promote Benoit Groulx. The other vacancy we can let Mr. Yzerman have for himself *wink*.
PICK A TEAM