SIGN UP FOR
OUR NEWS LETTER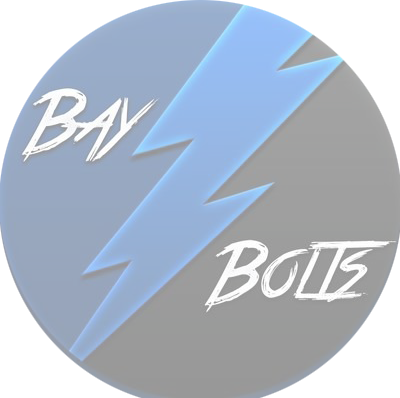 TRADE: Lightning Acquire Forward Andy Andreoff From Kings
By Jake Ricker
The Tampa Bay Lightning acquired forward Andy Andreoff from the Los Angeles Kings this afternoon in exchange for goaltender Peter Budaj. While this is a small trade in terms of talent, this is a great move for the Bolts and we will take a look at why.
First off let's take a look at who we gave up in Peter Budaj. Budaj was a great guy and a decent backup for the Bolts, however, he did struggle last season ending the year with a .875 SV%, and a 3.76 GAA. Domingue who took over for Budaj one he was injured had a great season ending with a .914 SV% and a 2.89 GAA. Domingue will definitely be the backup for the Bolts in the next few years so Budaj was not really needed on the Bolts. The Bolts also have guys like Connor Ingram waiting in the ranks to come up for the Bolts. Budaj is also 35 years old and won't have too many years ahead of him.
As for the return, The Bolts are getting a depth grinder in Andy Andreoff. Anderoff played 45 games for the Kings last season racking up  3 Goals, 6 Assists, and 9 Points. While this is nothing jaw-dropping Andreoff is not known for his scoring ability. Anderoff fits more of a grinder role as if you look for his highlight videos they are all of his many fights. The Bolts found themselves in a pinch multiple times when their opponents outplayed them physically and Anderoff is a type of player that could help fix that. Anderoff could see some playing time in the likes that the Bolts current "grinders" (Callahan, and Paquette) are injured but other than that the Bolts have a lot of young talent ahead of him (Erne, Dumont, Bournival, etc.). However, he can still help put the Crunch by protecting our upcoming players and still be valuable if the Bolts find themselves in need of some grit.
Overall I like this trade for the Bolts, they got rid of Budaj who was not needed on the team and got a depth grinder that could be used when playing against teams like the Boston Bruins while mostly helping out the Crunch. The Bolts also save a little money in the move (Approx. $300,000) and while it's not much the Bolts can use every bit of savings they can get.
PICK A TEAM