SIGN UP FOR
OUR NEWS LETTER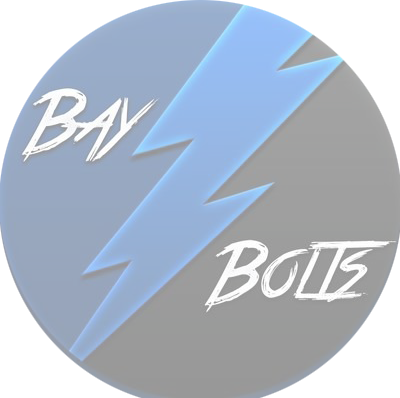 Mac is Back, Back Again!
By Jake Ricker
The Tampa Bay lighting announced yesterday that they have extended Ryan McDonagh to a 7-year deal worth 6.75 Mil that will kick in next season. McDonagh currently has 1 year left at 4.7 Mil, which means its a 2 Mil upgrade for McDonagh. Let's take a more in-depth look into this deal and how it works out for the Bolts.
Personally, I like the deal, McDonagh who is our number 2 defenseman, will still get paid 1 mil less than our number 1 defender Victor Hedman. McDonagh is easily a number 1 D man on other teams so price wise this is a great move for the Bolts. The Lightning will still have 23 Mil in cap to sign guys like Kucherov, Stralman, and Point. While this will still be difficult to pull off, we don't know how long guys like Coburn and Cally will be on the team. Yzerman, as we know, is one of the best GMs at making these situations work so Lightning fans should not be worried. McDonagh had 4 G, 25 A, and 29 points last season and remember he did not play the full season due to an injury. A few players who will have similar contracts are Mark Giordano (6.75 Mil), Erik Johnson (6 Mil), and Kris Letang (7.25 Mil). Giordano had 13 G with 25 A, Johnson had 9 G with 16 A, And Letang had 9 G with 42 A. While remembering that Mcdonagh was injured, he had similar to stats to Giordano who is getting paid the same and was slightly better than Johnson who is getting paid less. All in all, this contract is in the ballpark of players with similar skill levels. McDonagh is a prominent leader on this team and will only get better as he gets more familiar with the Bolts. However, most people don't have a problem with the price but rather the term.
The contract is a 7-year deal which means McDonagh will be 36 when this contract expires. While this is a long contract, this does not mean he will be in Tampa as he can retire or be bought out. McDonagh also has an NTC in this deal which means he will not be going anywhere. However, players of his caliber are rarely moved in the first place. More and more players have also been able to play at a high level despite reaching an older age in today's game. McDonagh is a guy that could play at a high level until 34,35. For example, Duncan Keith who is 34 put up 30 assists last season even Brent Burns who is 33 had 12 Goals and 55 Assists. Still, don't believe me? Chara is 41 and can still put up respectable numbers (25 point range). Is it long? Yes but it's not horrendous either. The Kings are paying Doughty 11 Mil until he is 36 and these players are similar as well. Anytime you can lock up your core players that's what you want to do.
Personally, I like this deal for the Bolts and am glad to see it get done before next year, taking some things off Yzerman's plate.
PICK A TEAM