SIGN UP FOR
OUR NEWS LETTER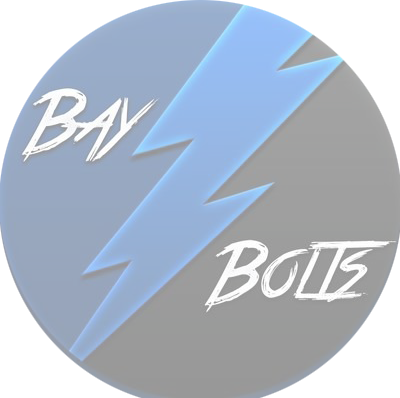 8 More Years of KUUUUUUUUUCH!
By Jake Ricker
Nikita Kucherov has signed an 8-year extension worth 74 million and an AVA of 9.5 Mil (Which will kick in during the 2019-2020 season). This is another huge signing for the Bolts as they have now locked up Stamkos, Hedman, McDonagh and now Kucherov all long term. Let's take a deeper look into the details of Kuch's contract and compare it to other players to see how good of a signing it really is.
Kucherov had a fantastic season last year racking up 39 Goals, 61 Assists, and 100 Points. This was Kuch's best season yet as he has improved every year so far with the Bolts. There are a total of 7 forwards that are paid more than Kuch's extension including McDavid, Tavares, Kane, Toews, Kopitar, Eichel, and Ovechkin. Only 1 of these players had more points/assists than Kuch and only 2 of them had more goals than Kucherov. Locking up a star player for under 10 Mil is a fantastic deal especially with the growth we have seen from Kuch over the past few years. Kuch's 9.5 will make him the highest paid player on the Bolts and rightfully so. Kuch led the team in goals, assists, and points for both the regular season and the playoffs.
Not only do we lock up a great player in Kucherov for the next 9 years but also a great leader, and a possible future captain if you ask me. As tweeted by Joe Smith of the Athletic "The day Nikita Kucherov signed his eight-year deal, he did a 90 minute on ice workout, 90 minutes off ice. Started regular workouts in Clearwater two weeks ago." "He has one goal + one goal only. To win a Stanley Cup in Tampa," agent Dan Milstein said. "This is his home." That last line is what should make Tampa fans so excited this is his home which means he wanted to stay and he will want nothing but the best for this franchise and city. This deal getting done before the start of the 2018-2019 season will be huge for Kuch as it will help him focus on the next year ahead without any distractions.
With Kuch's extension, the Lighting will have just under 13.7 Mil in cap space for the 2019-2020 offseason. Giving them plenty of money to resign guys like Point and Gourde. The announcement came right when the hockey world was waiting for a potential trade on Erik Karlsson, and now some think that this officially takes the Lightning out of the Karlsson Sweepstakes. That is where in my opinion you would be wrong though. The Bolts can still move a few players such as Callahan, Killorn, Johnson or Coburn to make room for EK (Cally being the most likely move) That's what makes this deal so brilliant as the Bolts still have room to improve the team even further if they choose to do so.
PICK A TEAM