SIGN UP FOR
OUR NEWS LETTER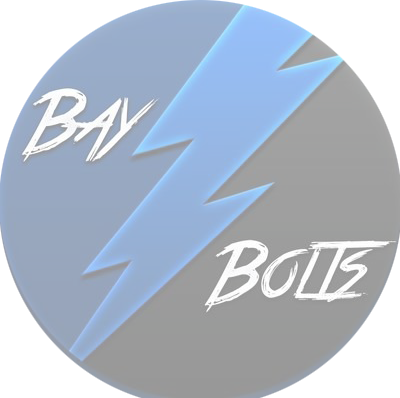 Did the Lightning Just Release a Third Jersey Teaser?
By Jake Ricker
On September 1st the Tampa Bay Lighning tweeted a short video with the caption "soon". This video has left many Bolts fans wondering what this could mean, is it just a video to get us excited for the upcoming season, or are the Bolts giving us a sneak peek at the long-awaited new third jerseys. Let's take a look at the trailer and break it down to see what we can find.
In the video we see a young boy looking by himself drawing something with some chalk, he then looks over at some other kids playing basketball and then continues to draw. Once he is finished the camera pans away as he runs off and it reveals a lighting logo with a twist. The logo consists of just the bolt and instead of the traditional dark blue color is filled in with a light blue color. First, let's start by looking into the kids in the background, These kids are playing basketball and do not seem to be wearing any Lightning gear. We can then assume that they are not as interested in hockey as our main kid in the video is. From this context, we can tell that this little boy is excited for the new hockey season to start, unlike the other kids who are more interested in playing basketball. However, the most noticeable thing in the video is the different color Lightning logo as it is a light blue color. This is where most think the teaser for the new third jersey is, however, I don't think this is the case. So far we have seen many teams go the throwback rout for their new jerseys and this logo would not fit this team. Out of all the concepts we have seen so far none of them used this color scheme.
We have also seen the Blues go with this light blue color so it wouldn't surprise me to see the Bolts to do the same. Lets also not forget that pre-season starts later this month and with that being just around the corner it makes sense for the Bolts to release a trailler to get fans excited for the upcoming season.
Personally I don't think this is a teaser to the new alternates, but rather a tailer to get Lightning fans excited about the season that is now only 34 Days away (as of September 2nd 2018) I believe that we will see a separate trailer that would show off more features of the jerseys if we are to get a sneak peak. Nevertheless, it is still very exciting as hockey season gets closer and closer.
PICK A TEAM