SIGN UP FOR
OUR NEWS LETTER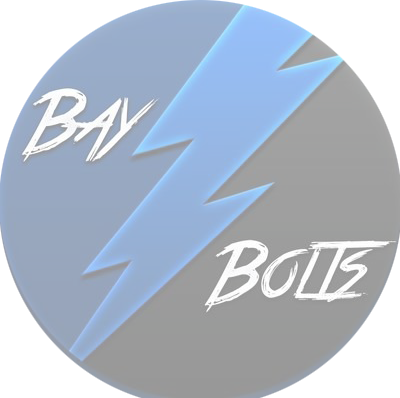 The Three Players Most Impressive This Pre-Season
One more day until October. You know what that means. The regular season is only a few days away. Before we get excited, General Manager Julien Brisebois and the front office have to make some critical choices on who stays and takes a roster spot, and who departs for the Syracuse Crunch or, the players respectable OHL/WHL/QMJHL junior hockey team. So, we decided to take a look at who impressed us the most during training camp and pre-season. Let's get started.
1. Mathieu Joseph
How could we not start with Mathieu Joseph? He's undoubtedly been the most impressive player during pre-season and training camp (that's including regular starters for opening night). He accumulated the most goals throughout the pre-season for the Lightning with 4. Also, he didn't get on a heavily skilled line like Alexander Volkov did when he played with Steven Stamkos and Nikita Kucherov. That's no disrespect towards Volkov or, any of the linemates that Joseph played with during the pre-season. It's just really impressive to me that he outscored everyone on our team while playing on the third and fourth line throughout the pre-season. To me and many others, there is no doubt in my mind that he will make the opening night roster. However, it doesn't mean it can't be taken from him, and that he can't be sent down to the Syracuse Crunch. Anyways, he's earned his respect and definitely made his case to potentially make the team. Props to Mathieu.
2. Erik Cernak
To me, Erik Cernak played very well. Erik impressed the fans and the coaching staff with how simple he plays the game, and how simple he plays the defensive side of hockey. The 6'3", 207 pound Slovak defenseman was acquired in a trade with the Los Angeles Kings when we traded goalie Ben Bishop back in 2017. He fits the bill with what the Lightning need on defense, in that he is a right-shot defenseman who can skate and protect the puck very well in his own zone. Not to mention he can shoot a wicked one-timer from the point. We sure wouldn't mind having more of those one-timers down in Tampa. However, the defensive pairings can be an issue for Cernak to stay. Along with Cernak, we have Slater Koekkoek who could honestly be a good defenseman to pair with Cernak. But like I said it is complicated. We have two veteran defensemen in Braydon Coburn and Dan Girardi whose contracts actually expire this offseason.
Not to mention that yesterday Joe Smith (The Athletic) reported, that the Tampa Bay Lightning are looking to move either Koekkoek or Coburn, and have in fact called other teams about a possible deal. Is it possible that Erik Cernak is the reason for this? Possibly. But, Erik Cernak has definitely made his case like his fellow teammate Mathieu Joseph to make the opening night roster.
3. Alexander Volkov
The 6'1", 192-pound Russian right wing/left wing prospect fits the bill also. Volkov is oozing with potential as the possible steal of the 2017 draft, where he was taken 48th overall by the Tampa Bay Lightning. In his first season in the AHL as a rookie, Volkov potted 23 goals and 22 assists for 45 points, and you can see how he got that 23 goal season. The kid just flows on the ice like his fellow Russian, Nikita Kucherov. His skating is at an NHL level, and he can be in the right place at the right time as well. Not to mention, you have to have a wicked shot to have a 20+ goal season as a rookie. Well, he has just that. However, it has come up multiple times over social media – that I've seen – questioning whether if he's too valuable to be placed on the 4th line wing. Quite frankly, I agree with that statement. I think he is definitely NHL ready, but he can develop much quicker and better playing top line minutes with the Syracuse Crunch, this upcoming season. I can't wait to see what this kid has in store.
That does it for the 3 players that impressed us during training camp, and the pre-season. Hope you enjoyed this article, and if you're reading us through Twitter go ahead and like and retweet to show your friends and followers!
Thanks for reading, and Go Lightning!
PICK A TEAM