SIGN UP FOR
OUR NEWS LETTER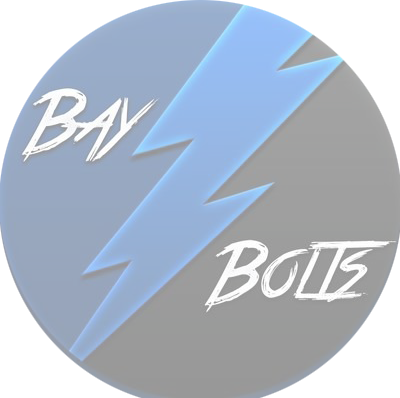 The Red Hot Lightning Take on the Injury Plagued Ducks
Overview
The Tampa Bay Lightning host the Anaheim Ducks in the fourth of five games at Amalie arena. The Lightning have remained perfect in this home stand. The Ducks come off a 5-2 loss to Nashville on Sunday while the Bolts defeated the Devils 5-2 on the same night. These two clubs have great goaltending from their starters and backups.Both these teams suffer injuries and big ones. Let's break down both teams for the match up.
Tampa Bay Outlook
The Lightning have been lead by Brayden Point and Nikita Kucherov this season. Kucherov was announced as the second star league wide this past week. Point has been on fire and had great production. This game can help Tampa better their power play as Anaheim has had a struggling power play. The power play can also be heavily utilized as Anaheim has also been undisciplined.
Line up
Offense
Gourde-Stamkos-Miller
Johnson-Point-Kucherov
Killorn-Cirelli-Joseph
Erne-Paquette-Callahan
Defense
Hedman-Girardi
McDonagh-Cernak
Coburn-Sergachev
Goalies
Domingue
Pasquale
Injuries
Stralman will be reevaluated and Vasilevskiy is still weeks away from recovery.
Anaheim Outlook
Anaheim has been a struggling team as they've been plagued with injuries. The defense has two former Tampa Bay Lightning players Sustr and Dotchin who could both be in the lineup for the game. Their top players have been Getzlaf, Rakell, and Gibson as well as sporadic performances from Aberg. Goaltending has really kept the Ducks afloat this season. With a handful of bad games and bad play there's lots of speculation in Anaheim on what.could happen as the season progresses.
Lineup
Offense
Rakell-Getzlaf-Silfverberg
Ritchie-Henrique-Kase
Cogliano-Kesler-Sherwood
Street-Kosilla-Aberg
Defense
Larsson-Manson
Montour-Sustr
Pettersson-Dotchin
Goalies
Gibson
Miller
Injuries
Lindholm, Rowney, Holzer, Fowler, Perry, Eaves, Roy
(Lineup subject to change with call ups on Sunday night and Rowney traveling with team)
This game is in for some great goaltending. For everyone going to Amalie Arena have fun and be safe we hope everyone tunes into the game. For game updates and other news be sure to follow us on Twitter @bay_bolts
PICK A TEAM