SIGN UP FOR
OUR NEWS LETTER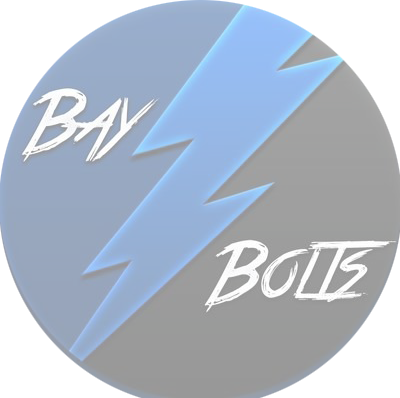 Bolts Look to End Sabres 10 Game Winning​ Streak!
By Jake Ricker
Overview
The Lightning will look to end Buffalo's hot streak while the Sabres will look to stay atop of the league in the standings. This will be the 100th time these two franchise will have matched up with the Sabres leading the sires 55-39-5. For the 2018 season, this will be the second of 4 matchups with the first game ending in a 2-1 Sabres victory. We should be in for another great matchup as these two teams are some of the NHL's best this year. Let's take a look and how these two teams match up!
Tampa Bay Outlook
The Bolts are currently in 3rd in the Atlantic Division and Eastern Conference, trailing the Leafs and the Sabres by 1 point. Domingue will once again get the start in net tonight as he continues to fill in for the injured Vasilevskiy. Since coming in as the starter Domingue holds a 5-3 record and will look to improve that tonight. Palat is back in the lineup tonight as he will take over for Erne who is out due to an illness. The Bolts struggled to do much on the power play against the Duck but will look to turn that around tonight. The Bolts will need to get their offense going again as they face a tough Buffalo team. If they can play with speed and win the special teams battle the Bolts should be able to take care of this challenge ahead of them.
Lineup
Offense
Gourde-Stamkos-Joseph
Johnson-Point-Kucherov
Killorn-Cirelli-Miller
Palat-Paquette-Callahan
Defense
Girardi-Hedman
McDonagh-Cernak
Coburn-Sergachev
Goalies
Domingue
Ingram
Buffalo's Outlook
The Sabres are currently in first in their Division, Conference, and the entire NHL. However, they are only up on the Bolts by 1 point and are tied with the Leafs. the Sabres are currently on a 10 game winning streak so the key's for them tonight is simple. They will need to continue how they have been playing and make sure the Bolts can't spark their offense again. The Sabres will look to capitalize on any opportunities they get as this should be a tightly contested game.
Lineup
Offense
Skinner-Eichel-Reinhart
Thompson-Mittelstadt-Okposo
Rodrigues-Sobotka-Pominville
Elie-Larsson-Girgensons
Defense
McCabe-Ristolainen
Dahlin-Bogosian
Beaulieu-Nelson
Goalies
Hutton
Ullmark
For everyone going to Amalie Arena have fun and be safe we hope everyone tunes into the game. For game updates and other news be sure to follow us on Twitter @bay_bolts
PICK A TEAM