SIGN UP FOR
OUR NEWS LETTER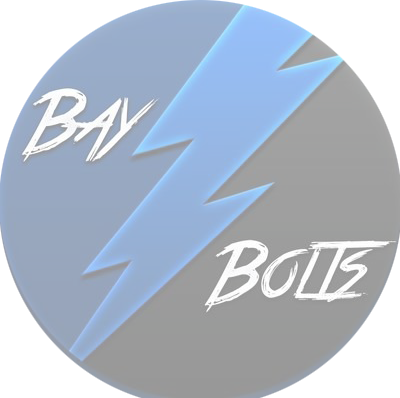 Lightning Find Themselves Down but Certainly Not Out
By John Gianfrancesco
Overview
If you like high scoring games then certainly you enjoyed another battle between the Lightning and Panthers. Lightning are beginning a mini road trip and always have good matchups against Florida. McDonagh was in after taking a nasty crosscheck/board Thursday. Palat remained in the line up again with Erne scratched.
First Period
Shot wise, Bolts did a good job. Everything else was kind of bleh. 2 odd man rushes and some sloppy play saw Florida take a 2-0 lead in the span of 11 seconds. Hedman made a risky pinch that saw Domingue get beat five-hole by Frank Vatrano. Then off the ensuing face off, some miscues led to Barkov beating Domingue backhand blocker on another 2 on 1; although it was a softie that Louis probably should have saved. (10th game in a row fatigue?). About a minute later and Sergachev found Killorn with a cross ice pass and Killer ripped a one timer home from the right circle to cut the lead to 2-1.
Second Period
Sergachev was caught making his signature cutback move at the blue line which allowed Huberdeau to show off his silky moves on a break away that made the score 3-1. Later in the period, Dadonov would score on a power play tip in which gave Florida a 4-1 lead midway through the second. Kucherov would then find himself streaking into the Panther zone and would feed a fresh off the bench Mathieu Joseph who would one time it past Reimer to cut the lead to 2. The Lightning would get a power play to end the period and after some sick passing, the three pillars, Stamkos, Hedman and Kucherov, connected for a lovely goal by Kucherov who, once again, would rocket a one timer right by the ear of Reimer.
Third Period
Lightning were down 1 headed into the third. After some good pressure and relentless forechecking, a scramble in front would see Panthers forward Dryden Hunt redirect a Paquette rebound into his own net, thus crediting Ceddy with the goal and making the score 4-4. Some key saves by Domingue helped the Lightning secure at least a point after being down by 3.
Overtime
After a lot of resetting the play and line changes, Anthony Cirelli drew an interference call as Frank Vatrano did an illegal pick/interference play which gave Tampa Bay a 4 on 3 OT power play. After a big pad stop on Ekblad short handed, the unit of Stamkos, Point, Johnson and Kucherov were able to seal the comeback as Kucherov found Point cross crease, between the legs of sprawled out Ekblad, which allowed Point plenty of time to roof the overtime winner and win 5-4 in Sunrise.
Three Stars:

PICK A TEAM