SIGN UP FOR
OUR NEWS LETTER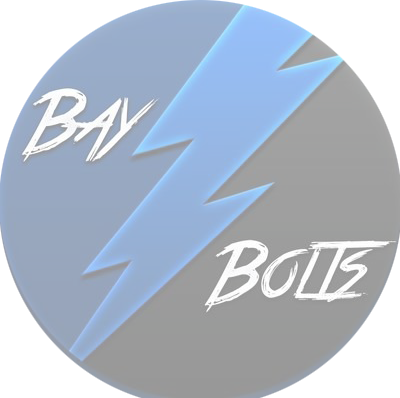 Bolts Deliver an Early Christmas Present Before Heading to Detroit
By John Gianfrancesco
Overview
The Lightning played a near perfect road game against the Devils which saw Nikita Kucherov extend his point streak to 10 games and Brayden Point hit the 20 goal mark for the season. Same lineup as Cernak remained in and Palat is back healthy. Erne, Koekkoek and Martel scratched with Pasquale as backup.
1st Period
The game started kind of slow as the Lightning couldn't get much going on offense but weren't giving up much on defense either. Louis made his stops and the Bolts played a tight game. After being outshot 6-1 through the first 10 minutes, the Bolts held New Jersey to 2 shots the final 9:58 of the 1st. Nikita Kucherov would score first after a nice move by McDonagh led to a Point breakout and Kuch would bury a shot that fooled Kinkaid. A minute later the Bolts got a power play and Kucherov found Point in the middle who wired a shot above Kinkaid for a 2-0 lead heading into the 2nd.
2nd Period
Up 2-0 and playing very well, the Bolts continued to apply pressure to New Jersey as they killed another power play during the 2nd to make it 3 for 3 on the PK. about 11 minutes in, Ryan McDonagh put a puck on net that was tipped by a screening Tyler Johnson and gave the Bolts a 3-0 lead. Around 9 minutes left, some face off confusion allowed Vatanen and Yakovlev to skate wide and Yakovlev wristed a beauty past Domingue who was left stranded. About 2 minutes after NJ scored, Ondrej Palat would steal a loose puck in the Jersey zone, find Stamkos who would spin and lay a pass perfectly to Gourde who would redirect it five hole on Kinkaid and restored the 3 goal lead with a score of 4-1.
3rd period
Cory Schneider replaced Kinkaid for the 3rd and the first shot he saw was a Stamkos no look wrister low glove for a 5-1 20 seconds in on the power play. The rest of the game was pretty solid by the Bolts and Louis made some key saves throughout. All in all, the Bolts were able to hold their 5-1 lead going 4 for 4 on PK and 2 for 3 on the power play.
Tonight's Three Stars:

PICK A TEAM