SIGN UP FOR
OUR NEWS LETTER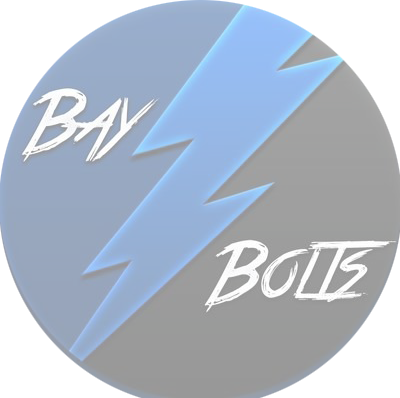 Viva Las Vegas
On June 22nd last year it was announced that Vegas will, in fact, be the next place for an NHL team. Then it was recently announced that the expansion team will be known as the Vegas Golden Knights. It was also said that at the upcoming NHL Awards show, a year after the announcement of the team, the roster of the Knights will be announced.
The teams have two options of just who they can protect:
A) Seven Forwards, Three Defensemen, and One Goalie
B) Eight Skaters (Forwards and/or Defensemen) and One Goalie
The forwards that have a No-Movement Clauses (NMC) are
Steven Stamkos
and
Ryan Callahan
. And the sole defenseman that has a NMC is
Victor Hedman
. Below are our staff's predictions for the Tampa Bay protected list.
Ian MacLeod
For my Vegas Golden Knights Expansion Draft prediction, I am going to operate under the assumption that Yzerman will choose the 7-3-1 option. Starting with the goaltender, the obvious choice is our goalie of the future/now,
Andrei Vasilevskiy
. For the 3 defensemen, Victor Hedman and
Anton Stralman
immediately fill the top 2 spots. In my mind, that leaves a decision between
Braydon Coburn
,
Slater Koekkoek
, and
Jake Dotchin
. Dotchin was a solid plug-and-play this season, but I don't think he's a player that other teams are interested in. Koekkoek seems to have lost the confidence/trust of the Lightning's staff after breaking out in the 2016 playoffs, so I can't see him being protected. That leaves the relatively safe option of Braydon Coburn, the sturdy veteran who proved that he still has more left to give this past season. For the 7 forwards,
Brayden Point
does not need to be protected as he is a rookie, while Ryan Callahan has to be protected because of his NMC. Steven Stamkos and
Nikita Kucherov
should both be locks, which leaves 4 spots for the forwards. 2 of those should go to
Ondrej Palat
and
Tyler Johnson
(who might be packaged post-draft for a top-4 Dman, even with the addition of Dman prospect
Mikhail Sergachev
). Originally, I figured that
Alex Killorn
would be protected at the expense of
Vladislav Namestnikov
because he seems to have gotten a vote of confidence from GM
Steve Yzerman
, being called a "core player." However, with the departure of
Jonathan Drouin
, there is now room for both, so Killorn and Namestnikov should round out our 7 forwards. To me, the best remaining player for Vegas to pick would be Slater Koekkoek, but I have a gut feeling that Yzerman has a deal in the works to protect him and get rid of some bad contracts (i.e. Killorn and/or Garrison).
Tyler Santana
The Lightning in my mind will undoubtedly go with the 7/3/1 to protect as many players as possible. With the NMCs in place, it leaves them 5 F and two D spots to work with. I see them protecting Ondrej Palat, Alex Killorn, Nikita Kucherov, Vladislav Namestnikov, and Tyler Johnson. Palat is a very good RFA who the Lightning don't want to lose but certainly, won't lose them for nothing. Kucherov is a potent scorer and one of Tampa's best players locked in a team friendly deal, he isn't going anywhere. I think they keep Namestnikov based on how much Kucherov likes playing with him although he is the one most likely of these 7 not protected. Tyler Johnson is an expendable guy with all of Tampa's center depth but he can be traded for something post-Expansion Draft so he is another Tampa wouldn't want to lose for nothing. The two D-men Tampa should protect would be Anton Stralman and Slater Koekkoek. Stralman is Tampa's second best D-man and I have no doubt Tampa protects him, but Koekkoek has a lot of unproven potential. I don't know how management views the 23-year-old D-man so I could see them protecting Brayden Coburn instead. The Goalie will be Andrei Vasilevskiy as he is their starter and they hope he becomes their franchise goalie as well. So, who does Tampa lose? If I'm Yzerman, I try to incentives Vegas to take Garrison's contract, whether that be through a pick in the upcoming Entry Draft or through Yzerman's famous intimidation stare and mind tricks.
Monika Cook
The impending expansion draft is looming upon us.  As a writer, but mostly as a fan of the Syracuse Crunch/Tampa Bay Lightning, I have high hopes for certain players to be protected.
Scenario 1: 7 forwards, 3 defensemen, 1 goalie
In this scenario I would say that they protect Nikita Kucherov, Ondrej Palat, Vladislav
 Namestnikov, Tyler Johnson (who can
 be used for a trade later on) and Yanni Gourde, who is m
aking his way to NHL level and Vegas has probably seen his name from Crunch news. As far as defense they would probably protect Victor Hedman, Anton Stralman and Matt Taormina who was ranked the
 best AHL defensemen of 2016/17 year and could be picked up for use in Vegas. As far as the goalie obviously its Andrei Vasilevskiy.
Scenario 2: 8 skaters (Forwards or Defensemen), 1 goalie
If they decide to do this option I would say they protect Stamkos, Callahan, Namestnikov, Palat, Hedman, Stralman, Taormina, Vasilevskiy, and
 Slater Koekkoek (who can
 be used in a trade later).
Philip Wunderlich
IÂ think the Lightning will go with the 7/3/1 plan so that way they can protect the max amount of players. Given the NMCs I believe the Lightning as far as forwards protect Ondrej Palat, Nikita Kucherov, Vladislav Namestnikov, Tyler Johnson and
Yanni Gourde
. Palat and Johnson are free agents this offseason and unless traded during the offseason for a defenseman are crucial to the core of the Bolts. Kucherov is a top performer as well as an up and coming leader. Namestnikov has a solid relationship with Kucherov and he had played in the World Juniors as well as the World Cup with Kuch. Gourde, in my opinion, is an up and coming star but like Johnson and Palat he is a free agent is an upcoming free agent. As far as defense I think that they protect Anton Stralman and Jake Dotchin. Stralman is the second best defenseman and needs to be protected. Dotchin like Gourde could be an upcoming star. The most obvious one out of all is the goalie, Andrei Vasilevskiy. Vasi is the goalie of the future and essential to the team. I think the player that Vegas grabs is Alex Killorn, he is a very good player but his contract is a little high for the Bolts and if we leave him unprotected he could be a good fit in Vegas.
Want to start your sports media career? Then Join The Puck Network!
Bay Bolts is part of The Puck Network, which covers the entire NHL. There are openings to cover your favorite team(s) and earn school credits! If you are interested, then apply by filling out the form here: Join Our Team. What are you waiting for? Start your sports media career TODAY!
June 17th, 2017
PICK A TEAM