SIGN UP FOR
OUR NEWS LETTER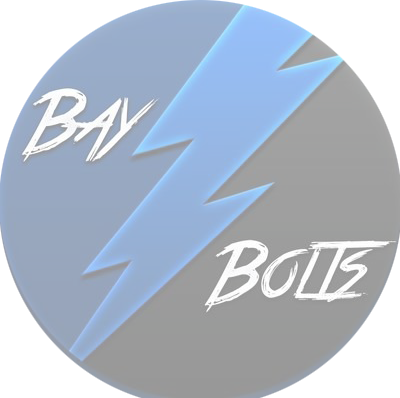 Bolts Look to Start the New Year Off Right
By Jake Ricker
Tonight the Bolts will open up 2019 as they take on the Los Angeles Kings. This will be the first of two matchups between these two teams. The Bolts will be looking to extend their point streak to 16 games as they continue to dominate the league. Let's take a quick look at how these two teams match up before puck drop.
Tampa Outlook
The Bolts will look to continue their fourteen point streak, and keep up their high-powered offense that has scored an average of 5.2 GPG in the month of December. Nikita Kucherov remains the NHL points leader with 65 and will now look to extend his lead tonight. The Bolts will once again be without JT Miller as he has been placed on IR. Coming into tonight the Bolts own the top-ranked power play with a 29.2% success rate. As for the penalty kill the Bolts are ranked 8th in the NHL with an 83.0% success rate. Special teams will be an important part of their success tonight as their opponent is ranked in the bottom half of the league when it comes to special teams. On paper, this is a game the Bolts should win, however, they need to tighten up their defense to make sure they secure the win.
Tampa Lines
Offense
Killorn – Stamkos – Palat
Johnson – Point – Kucherov
Erne – Cirelli – Gourde
Joseph – Paquette – Callahan
Defense
Hedman – Girardi
McDonagh – Stralman
Coburn – Cernak
Goalies
Vasilevskiy
Domingue
Los Angeles Outlook
The Kings are coming off a 2-0 shutout loss to the Knights. The Kings will have a hard time bouncing back tonight as they face the best team in the NHL. Coming into tonight the Kings are ranked 25th on the power play with a 15.0% success rate. As for the penalty kill the Kings are ranked 28th in the NHL with a 75.8% success rate. The special teams will have to be better tonight as their opponent is ranked in the top 10 for both the power play and the penalty kill. This will be an uphill battle for the Kings, and the key for them tonight will be to shut down the Bolts offense early.
Ducks Lines
Offense
Iafallo – Kopitar – Brown
Leipsic – Carter – Kovalchuck
Scherbak – Kempe – Toffoli
Wagner – Thompson– Luff
Defense
Forbort – Doughty
Walker – Muzzin
Phaneuf – Fantenberg
Goalies
Quick (Likely)
Campbell
Be sure to follow us on Twitter for live updates of tonight's game @bay_bolts!
PICK A TEAM