SIGN UP FOR
OUR NEWS LETTER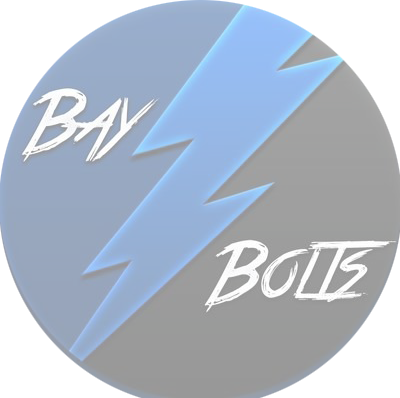 Bolts Look to Bounce Back at Home
By Jake Ricker
Tonight the Bolts will return to Tampa after losing to the Sharks 5-2 on Saturday night. Tonight they will be facing the Colombus Blue Jackets, this will be the second of three matchups between these two teams with the first one ending in an 8-2 Lightning blowout victory. The Bolts will be looking to take a 2-0 series lead with a win tonight. Let's take a quick look at how these two teams match up before puck drop.
Tampa Outlook
The Bolts will look to get back in the win column and get back their high-powered offense that scored an average of 5.2 GPG in the month of December. Nikita Kucherov remains the NHL points leader with 69 and will now look to extend his lead tonight. The Bolts will once again be without JT Miller as he has been placed on IR but has returned to practice. Coming into tonight the Bolts own the top-ranked power play with a 30.1% success rate. As for the penalty kill the Bolts are ranked 9th in the NHL with an 82.5% success rate. The Bolts will want to make sure they get their offence rolling again as it was not up to its normal rate last Saturday, and they will face a Columbus team that has averaged 3.3 GPG. I fully expect the Bolts to get back to their old selves and jump out on the Jackets quickly tonight.
Tampa Lines
Offense
Palat – Stamkos – Killorn
Johnson – Point – Kucherov
Erne – Cirelli – Gourde
Joseph – Paquette – Callahan
Defense
Hedman – Girardi
McDonagh – Cernak
Stralman – Sergachev
Goalies
Vasilevskiy (Likely Starter)
Domingue
Columbus Outlook
The Blue Jackets are coming off a 4-3 overtime win against the Panthers. The Blue Jackets will have a hard time repeating that performance though as they face the best team in the NHL. Coming into tonight the Blue Jackets are ranked 30th on the power play with a 12.9% success rate. As for the penalty kill the Kings are ranked 14th in the NHL with an 80.4% success rate. The power play will have to be better tonight as their opponent is ranked in the top 10 on the penalty kill. This will be an uphill battle for the Blue Jackets, and the key for them tonight will be to shut down the Bolts offense early just like the Sharks did.
Blue Jackets Lines
Offense
Panarin – Dubois – Atkinson
Duclair – Wennberg – Bjorkstrand
Robinson – Jenner – Anderson
Hannikainen – Dubinsky– Nash
Defense
Werenski – Jones
Murray –  Nutivaara
Kukan – Savard
Goalies
Bobrovsky (Confirmed Starter)
Korpisalo
Be sure to follow us on Twitter for live updates of tonight's game @bay_bolts!
PICK A TEAM