SIGN UP FOR
OUR NEWS LETTER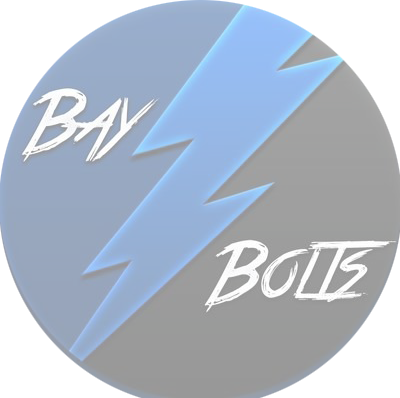 The Newest All Star Puts on an All Star Performance
By: Philip Wunderlich
The Bolts faced off against their former coach, John Tortorella, who was looking for his 600th career win behind the bench as he currently coaches the Columbus Blue Jackets. The Bolts however had other plans as they play very hard throughout the entire game. Let's find out how the Bolts looked and how the Bolts responded to their loss the other night against the Sharks.
First Period
The Bolts would get off to a great start as they would be the team with the majority of the chances throughout this period. One of the biggest ones came early as Nikita Kucherov was sent on a breakaway but unfortunately Sergei Bobrovsky would save this one. However just a few minutes later the Bolts pressure would finally get to the Jackets' netminder as Mathieu Joseph would score his eleventh goal of the season. With this goal Joseph is now second in scoring amongst rookies. Things would not get any easier for Bob has just forty-four seconds later Kucherov would receive an awkward bounce and what looked to be his goal at first was actually credited to Brayden Point as he was standing in front of the net. Things would get a little chippy to close out the period as both teams would come together in a shoving match. The Bolts would lead 2-0 at the end of this period and they would also lead in shots 12-7.
Second Period
This period was the complete opposite as the Jackets came out flying. Artemi Panarin would be one of those players who had a couple good shots but luckily for the Bolts the newest member of the 2019 All Star game, Andrei Vasilevskiy, would stop everything. The first penalty on the night would also come in this period as Duclair collided with Vasy which would bring about a call for goaltender interference. The Bolts would also take their first penalty of the night as Johnson would head off for a trip. The Jackets would lead this period in shots 17-3.
Third Period
The momentum would luckily shift back to the Bolts as Kuch would find the back of the net with just over 6 minutes into the period. Shortly after the Bolts would score again as Brayden Point would record his second of the night…someone get this kid to the All Star game. After the goal by Point Bobrovsky would be done for the night as Korpisalo would fill in for him. The Jackets would not score this period either which means Vasilevskiy would get the shut out. The Jackets would tie the Bolts in shots this period at 7 a piece.
Tonight's Three Stars:

PICK A TEAM