SIGN UP FOR
OUR NEWS LETTER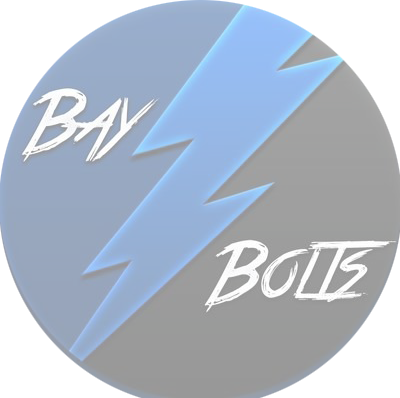 Bolts Rust Shows as They Fall to Pens
By: Jake Ricker
Overview
The Bolts rust definitely showed in this one as they did not get off to the start that they wanted. The Bolts outshot the Pens and had some good chances, but they could not capitalize on them. As for the Pens, they took advantage of the Bolts mistakes early on and made them pay. Murray also played a great game stopping tons of shots by the Bolts. The Pens would be victorious though as they won this one 4-2, let's take a look at how we got here period by period.
First Period
The Bolts got off to a good start as they quickly got some shots in the offensive zone. However, it was the Penguins who would capitalize first as Sheahan found a rebound to put right over Vasy for a 1-0 lead. Things didn't get better for the Bolts as they made a turnover in the neutral zone and the pens turned it into a 2 on 1 and Kessel would almost overskate it but reached back to tap it home for a 2-0 lead. Then just 16 seconds later the Pens would capitalize again as Point was pressured by another Penguin forward which forced him to make an ill-advised pass. It was none other than Sidney Crosby who popped out unattended and put it home for a 3-0 lead. The Pens continued to frustrate the Bolts and got the best of them making things only worse for the Bolts. McDonagh would get a little cross-check so he quickly retaliated, but that's what the ref saw so McDonagh would head to the box for high sticking. Paquette then made a costly and risky mistake as he came in at high speed and blindsided Letang causing a quick scrum. Paquette would get sent to the box, and the Bolts would have the face a 5 on 3. Luckily Paquette's ill-advised pass would not cost the Bolts as they successfully killed off the penalties. Things then started to calm back down as both teams went back and forth taking a few shots on net. Rust was definitely showing as the Bolts had a few terrible mistakes that put them in this whole. The period would then come to a close as the Bolts would head into the second down by 3.
Goals: 3-0 Pittsburgh
Shots: 16-5 Tampa Bay
Second Period
The Bolts were not happy about their start as they got a big chance in front of the net almost immediately. The Bolts then got their first power play of the night after they forced a turnover and Malkin was forced to take a hooking penalty.  The Bolts would get shot after shot, Stamkos even rang one off the post, but the pens would kill it off. Things didn't settle down though as Killorn accidentally slid into Murray, but the Pens took objection to it, and a fight quickly broke out. Killorn and Dumoulin would get 2 for roughing, and we would play some 4 on 4. The Pens took advantage of the open ice as they peppered Vasy with rapid shots, but he turned them all away. The 4 on 4 would then end, and we would be back to full strength. The Pens once again took advantage though as Letang snapped a shot right past Vasy to extend the pens lead to 4. The Bolts continued to try and climb back into this game but just couldn't seem to find a grove as they only got a quick shot off. The Pens responded when the Bolts got a shot off though with another great chance as the puck slid out in front, but Palat stole it and got to safety. Gourde then nearly got an excellent chance as he broke through a few defenders but would just lose control of the puck. The Bolts need one before this one ended but it was not going to come easy. Time would then wind down, and the Bolts would head into the final 20 down by 4.
Goals: 4-0 Pittsburgh
Shots: 22-15 Tampa Bay
Third Period
The Bolts quickly got to work in the third looking to get back into this one as they got a few chances early. Stamkos wanted to get some energy going, so he and Malkin then dropped the gloves for a quick fight, both would get 5 for fighting. The Bolts could not find a groove as they continued to struggle to get multiple chances in a row. Another scrum would break out as Paquette crosscheck a player from behind, once things settled down Paquette would get 2 for cross-checking, and the Pens would head to the man advantage. The Bolts would kill it off though and get back to full strength. Both teams then continued to go back and forth as time flew by. Neither side could find the back of the net as we passed the halfway mark of the period. The Bolts would then finally break the ice as Miller ripped one home to make it a 4-1 hockey game! The Bolts would then get one more chance on the power play as Cullen was called for a hook with just over 2 min to go. Stamkos made no mistake on this power play as he rifled one home to make it 4-2! Vasy would then head to the Bench to try and see if they could sneak another one in. Unfortunately, the Bolts would run out of time, and the Pens would take it 4-2.
Goals: 4-2 Pittsburgh
Shots: 35-22 Pittsburgh
3 Stars
 Steven Stamkos (2G, 1A)
Mathieu Joseph (1G)
Victor Hedman (1G, 1A)
Up Next and Final Strike
The Bolts rust showed despite having a better shot total in the first period. The Pens made sure to take advantage of their chances, and it paid off in the end. The Bolts could not do the same and at some point did not look like they had the energy. Not to worry though as the Bolts are nearly unstoppable after losses, so look for them to bounce back in a big way.
The Bolts will look to get back on track as they take on the New York Islanders on Friday February 1st, at 7:00 Pm.
PICK A TEAM