SIGN UP FOR
OUR NEWS LETTER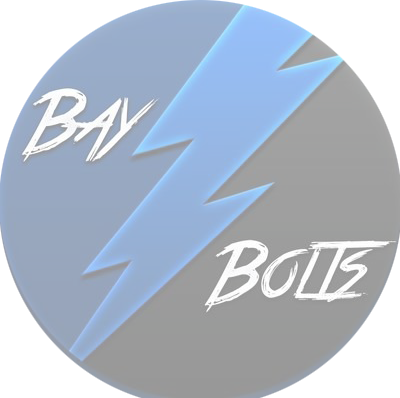 Bolts Sweep New York Road Trip
By John Gianfrancesco
Overview
The Lightning won their second game of the back to back against the Rangers 3-2. Louis Domingue played stellar and the Bolts did everything right except took one too many penalties at MSG. PK was good however and the Bolts had enough offense to win the game. Sergachev, Point & Martel were the scratches.
1st Period
The first period was a lot of back and forth action with the Rangers mostly controlling the scoring chances. Domingue was tested early and he was more than up to the challenge. At the 13 minute mark, McDonagh would break up the Rangers breakout which led to a Lightning rush. Gourde would shoot a puck that was blocked that fell to McDonagh whose shot squeaked past Lundqvist and sat in the crease and was poked in by Yann Gourde. The Bolts would carry this 1-0 lead into the intermission.
2nd Period
In the second, Erik Cernak would jump into the play after a Callahan pass and would snipe a shot past Lundqvist which would be his first NHL goal for the rookie. Later in the period, Kucherov would gain entry who dropped passed to Hedman who slid it over to Stamkos and Stammer would pick the corner to make it 3-0 Lightning. Close to the end, Zuccarello would sneak a shot past Domingue to make it 3-1 Lightning at the end of 2.
3rd Period
The third period would see 2 power plays for the Rangers and they would convert on one and Kevin Hayes got a shot past Louis Domingue on a cross ice feed which would make it 3-2 Bolts. Ryan Callahan somehow couldn't score on a break away and that gave the Rangers hope but in the end, the Lightning would block 14 shots and Domingue made more than a few key saves to help the Bolts go 2-0 in New York.
Final Thoughts
The Bolts played well and started the game off right. A few mistakes here and there made it a closer game than it should have been but ultimately they got the job done. Cernak with his first NHL goal and Domingue with his 17th win this season. That makes Louis on a 9 game winning streak and gives him wins in 11 of his last 12 starts. Point was out with a lower body injury but Coop said it was more of a play it safe scenario and should be back next game, Tuesday at home against the Golden Knights. Go Bolts!
PICK A TEAM