SIGN UP FOR
OUR NEWS LETTER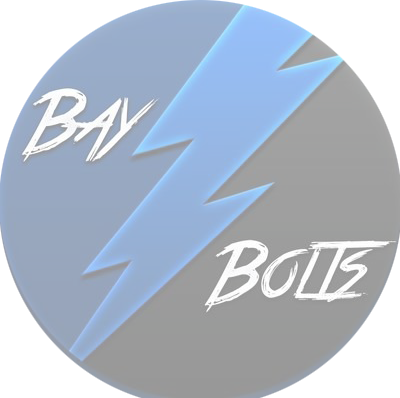 New GM, New Era, Same Goal
By John Gionfrancesco
Julien Brisebois has taken over the best team in hockey loaded with talent from top to bottom. However, they've come down to earth since the All-Star break and aren't putting up as many touchdowns anymore. So, as general manager of the best team in hockey, what do you do come trade deadline hours? Simple, make your team even better.
It's no surprise the Bolts have a plethora of offensive weapons with Stamkos, Kucherov and Point leading the way. Defense is loaded with Hedman, McDonagh and newly found stud Cernak. The Lightning are a 4 line deep team and when all 4 lines are rolling, this team is dangerous. Regardless, there's always a way to improve as spoiled as that sounds. HOWEVER, I'll look at some players who might be on the "hot seat", areas of "concern" & deals that could be made to bring a Stanley Cup to Tampa.
*For the record, if JBB did absolutely nothing but play scrabble during the deadline, I am more than confident in the team we have now.
Goal scoring is not a concern for the Lightning. They lead the league in goals a game and have the best power play. However, secondary scoring is a bit of an eye opener. Normally, secondary scoring is figured by the 3rd line and 4th line. For the Bolts, that includes Killorn, Cirelli, Miller, Joseph, Erne & Paquette. Combined, these 6 skaters have 55 goals. Point & Stamkos have 59 combined. Even if you add in Callahans 5 goals, thats 60 goals by 6 players to the 59 by 2. While all these players play their role effectively, more could be given offensively. Most of which is due to lower ice time but regardless, you need to produce. Even Ondrej Palat, who is normally playing top 6 minutes, has 7 goals. He missed about 16 games due to injury but still, 7 goals in 38 games is beneath Palat standards. So, secondary scoring could be looked at for sure.
Defense could be another area where the Lightning could want to improve even more. Hedman and McDonagh have been more than wonderful this year and Coburn and Girardi have played decent. Stralman has seemed to have slowed down in my eyes but he is still a good defensemen. Sergachev has had good games and then some bad games. Cernak has almost solidified his top 4 status playing well with McDonagh and seeing top matchups and important scenarios in tight games. Cooper has had forward rotations and D rotations and has stated they will evaluate and see the best team they can put on the ice. Callahan has been deemed 13th forward but defense still has a wheel process. Coburn, Girardi, Cernak, Sergachev & even Stralman have seen rotation time. Well, if you want to end that rotation, you could acquire a bonafide top 4 d-man to pair with Hedman and let the dominoes fall. This would require another defensemen to be a part of the deal. Coburn and Stralman are the only ones to be moved easily. Makes for an interesting thought but this d core is more than capable of making it all the way.
Another "super team" move JBB could make would be to acquire another highly skilled forward for Steven Stamkos. Mostly paired with Yanni Gourde and Ondrej Palat, they lack the finesse to drive the first line to the dominance it could have. Both are great forwards but imagine Stamkos playing alongside a Panarin or a Zuccarello for that matter. With Kucherov and Point seeming inseparable, Stamkos is in dire need of another finisher/playmaker on his line. JT Miller showed signs last year of being a top line guy but this year hasn't been reassuring. Gourde and Palat are great complimentary players and they do all the right things, they just don't have that All Star finesse so to speak. Joseph has been player people have asked to see play with Stamkos. His speed and 13 goals shows he can do what needs to be done but if JBB wanted to put a vice grip on the league, he could grab a top tier rental.
Players I would consider on the "hot seat", though none are in danger of losing their job so to speak, this is just based off of contract, production this year and areas of improvement: Paquette, Gourde, Miller, Palat, Erne.
Players I would like to see/realistically see the Lightning acquire:
*Wayne Simmonds
•This fills your secondary scoring problem to a degree and also gives you some size and leadership come playoff time with people so infatuated with the Tom Wilson type forward now that the Caps won their cup. He only has 24 points but 16 of them are goals and coming to a Lightning offense, who knows what could happen. Pending UFA
Trade offer
To PHI: Adam Erne, Mitchell Stephens, 2020 3rd rd pick
To TB: Wayne Simmonds
*Michael Ferland
•Ferland is basically the more expensive and younger version of Simmonds based on what they both bring to the table. Size and grit along with good skill level to play top minutes if really really needed. He has 28 points with 14 goals and can play any line honestly. At 26 years old and a lesser cap hit, he would be more expensive than Simmonds, respectively. Pending UFA.
Trade offer
To CAR: JT Miller, Dennis Yan, 2020 2nd rd pick
To TB: Michael Ferland, 2019 3rd rd pick
*Gustav Nyquist
•This is a player who you could pair with Stamkos and see them both light the lamp. A known goal scorer, Nyquist is nearing the end of his Detroit days as they usher in a new team of young talent, one would think. He has 13 goals and 33 assists which shows he can dish it just as well as shoot it which would be a dream for Stamkos. Trading within the division is never an easy thing to do but if it means a great chance at the Cup, DO IT. Pending UFA.
Trade offer
To DET: Adam Erne, Dennis Yan, 2020 3rd pick
To TB: Gustav Nyquist, 2019 4th rd pick
*Artemi Panarin
•THIS. This would be a super team move. Almost too much so that it seems unrealistic. However, acquiring this top rental would make Tampas offense nearly unstoppable. Panarin is close with Kucherov and Vasilevskiy and has had a less then appealing year in Columbus in terms of an extension. Rumors have it that New York and Florida are on his wishlist come free agency time. In the mean time, if the Blue Jackets decide to collect on the pending UFA, Bolts could look. Almost Karlsson 2.0, this would be a colossal move. Panarin has switched agents and has said no extension for Columbus so it makes everything more interesting. Panarin has 60 points this year with 20 goals this year. This rental would not be cheap and would surely be an all in move by JBB. Bare with me.
Trade offer
To CBJ: Ondrej Palat, Taylor Raddysh, 2020 1st rd pick, 2021 conditional 2nd rd pick*
*If Panarin does not re-sign with Tampa, pick becomes a 2021 3rd rd pick.
To TB: Artemi Panarin
*Alec Martinez
•Martinez is a solid LHD and has 2 Cups to his name. With LA still in playoff hopes but severely underperforming, it could mean some players are shipped out. Tampa has been reported scouting many Kings games but with Muzzin being traded to Toronto, Martinez is the other or perhaps first option Tampa wanted. He has 11 points but is a +4 on a not so good Kings team. He could help strengthen your defensive core and help shape things come playoff time. He has 2 more years after this season at $4 million so rental isn't a worry but the Point extension is the main concern come off season. However, he's still a good player.
To LAK: Braydon Coburn, Dominik Masin, 2020 2nd rd pick
To TB: Alec Martinez, Paul LaDue, 2019 3rd rd pick
*Tyler Toffoli
•Toffoli falls in the lines of Simmonds and Ferland. A player with a size and skill combo that Tampa could use. He is another Kings player that could fall victim to a retooling process. He is signed for one more year after this at $4.6 million so cap issues to worry about with this deal. He has 11 goals this year and 25 points.
(2) Trade offers
1. To LAK: JT Miller, Carter Verhaeghe, 2020 4th rd pick
To TB: Tyler Toffoli, Spencer Watson, 2019 3rd rd pick
2. To LAK: Ondrej Palat, Jonne Tammela, 2020 3rd rd pick
To TB: Tyler Toffoli, Alex Iaffalo
*Jesse Puljujärvi
•This would be a weird move but could be a chance to sniff out a good player from a team that needs to make a stronger push. A new GM may change routes but if JBB wanted to try and low risk, high reward type of deal, this could be an interesting one. An RFA after this year, Puljujärvi has 9 points this roller coaster season.
Trade offer
To EDM: Adam Erne, Ross Colton, 2020 3rd rd pick
To TB: Jesse Puljujärvi, Cooper Marody, 2020 4th rd pick
Well, I tried to hit all angles but obviously I have no clue what the front office is looking at though I'd like to believe I do. Anyway, Go Bolts! Looking forward to the deadline and playoff gear up.
PICK A TEAM